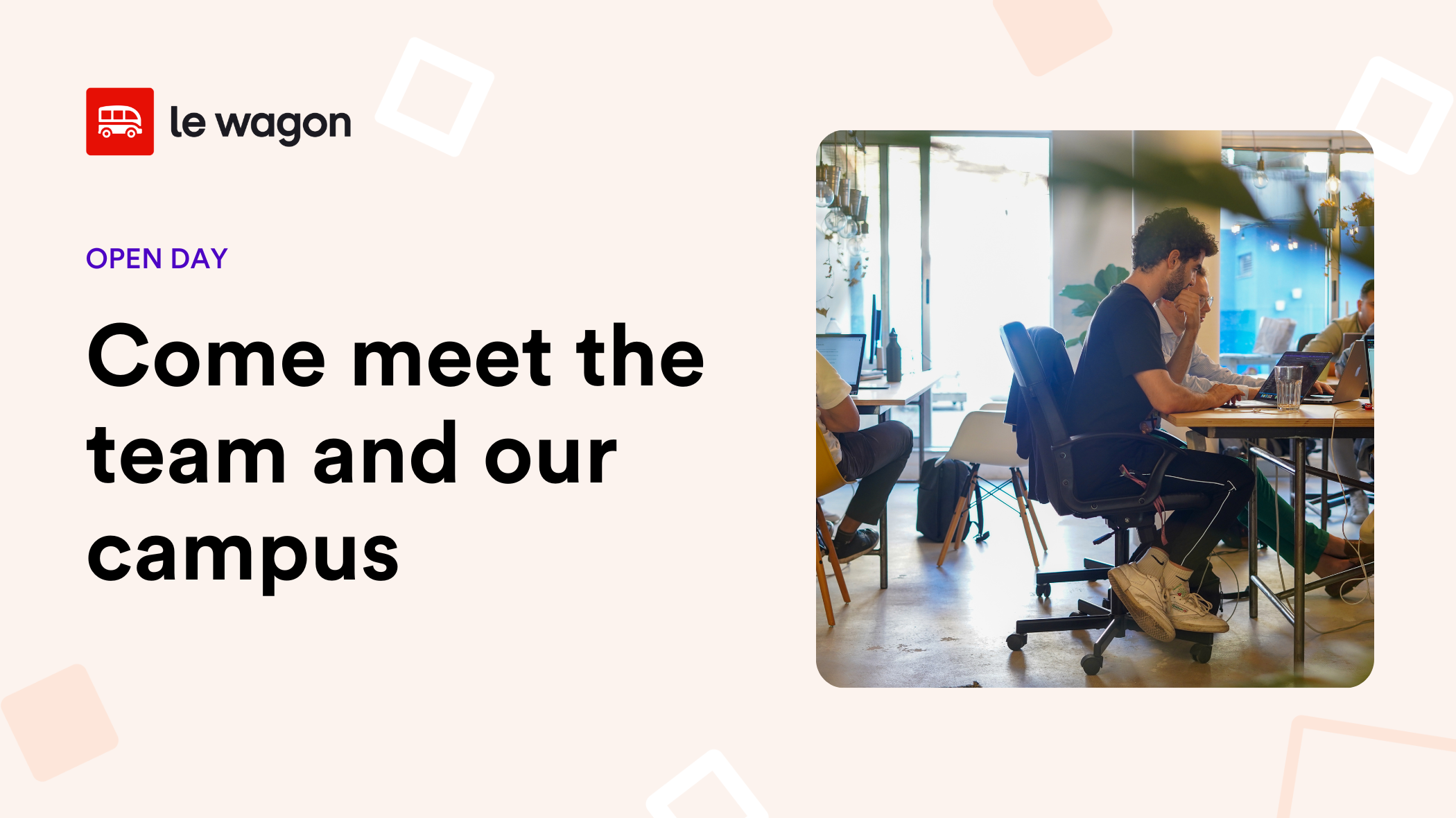 Discover our campus and meet our team!
By joining this event you can:
🙌 Learn more about the Web Dev, Data Science, and Data Analytics bootcamps.
🤓 Ask all your questions about learning to code, the platform, the application process, the job outcomes, and anything else you can think of.
🍻 Take your first step towards our huge and amazing community, and have a beer with us!
Feel free to drop by anytime between 11 am and 7 pm! Let us know if you're coming by registering for this event so we can get ready to welcome you.
About Le Wagon
Le Wagon emerged in 2014 as one of the first tech boot camps in France, offering web development and data science programs. Now, it has grown to a robust global community of tech talents with 43 Le Wagon campuses in Amsterdam, Berlin, Lisbon, London, Melbourne, Mexico, Montreal, Singapore, São Paulo, Paris, Tel Aviv, and other cities worldwide.
With this expansion, Le Wagon has helped over 18,000 developers, data scientists, designers, and entrepreneurs start their new careers in tech. Eight years on, the school continues to inspire tech aspirants to find their path in the industry.
Find us on