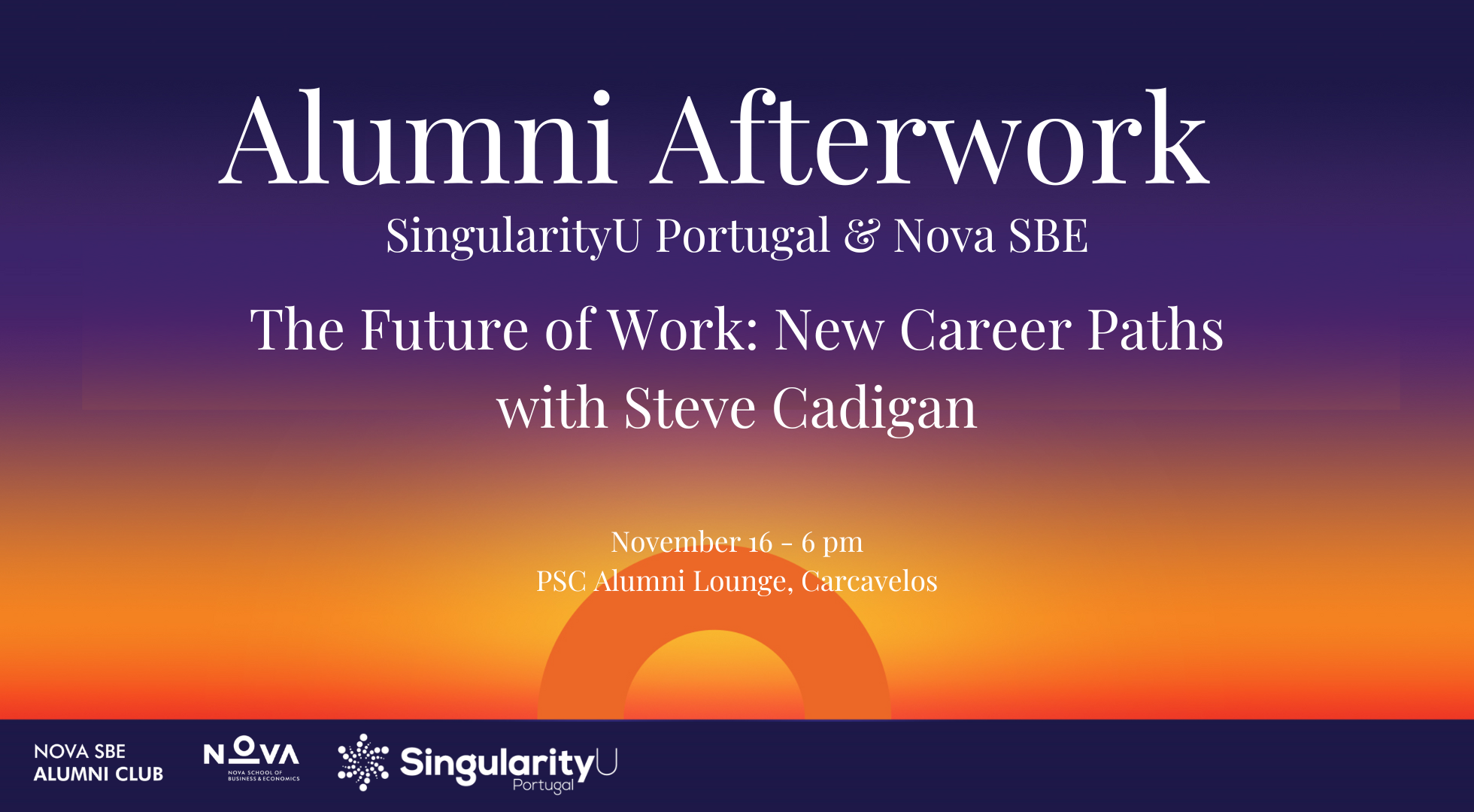 Alumni Afterwork Nova SBE & SingularityU Portugal with the special participation of Steve Cadigan!
The landscape of work and careers continues to change at a dramatic pace. To help our alumni think about their futures and career paths in this new world of work, we have invited Steve Cadigan to come and share his ideas about the future of work and careers. Steve will share is ideas on the super skills needed for the future and how you can frame a dynamic career path. Steve is a future of work expert and was LinkedIn's first Chief HR Officer. You do not want to miss this session! See you there.
Steve Cadigan is a visionary HR leader renowned as the inaugural Chief Human Resources Officer (cHRO) at LinkedIn. With a dynamic career spanning decades, Cadigan has been a pioneering force in the HR and tech sectors. His invaluable contributions played a pivotal role in LinkedIn's early growth and success, helping shape the company into a global powerhouse. Cadigan's expertise extends to talent acquisition, organizational development, and workforce strategy. He is a sought-after speaker, sharing insights on leadership, culture, and innovation. His legacy in revolutionizing the HR landscape, especially in the digital realm, cements him as a true industry luminary and influencer.
This event offers a unique chance for our Alumni and Learning community to connect and exchange insights.
We will also have an amazing panel providing diverse viewpoints and opening a debate for the audience.
Join us on November 16!