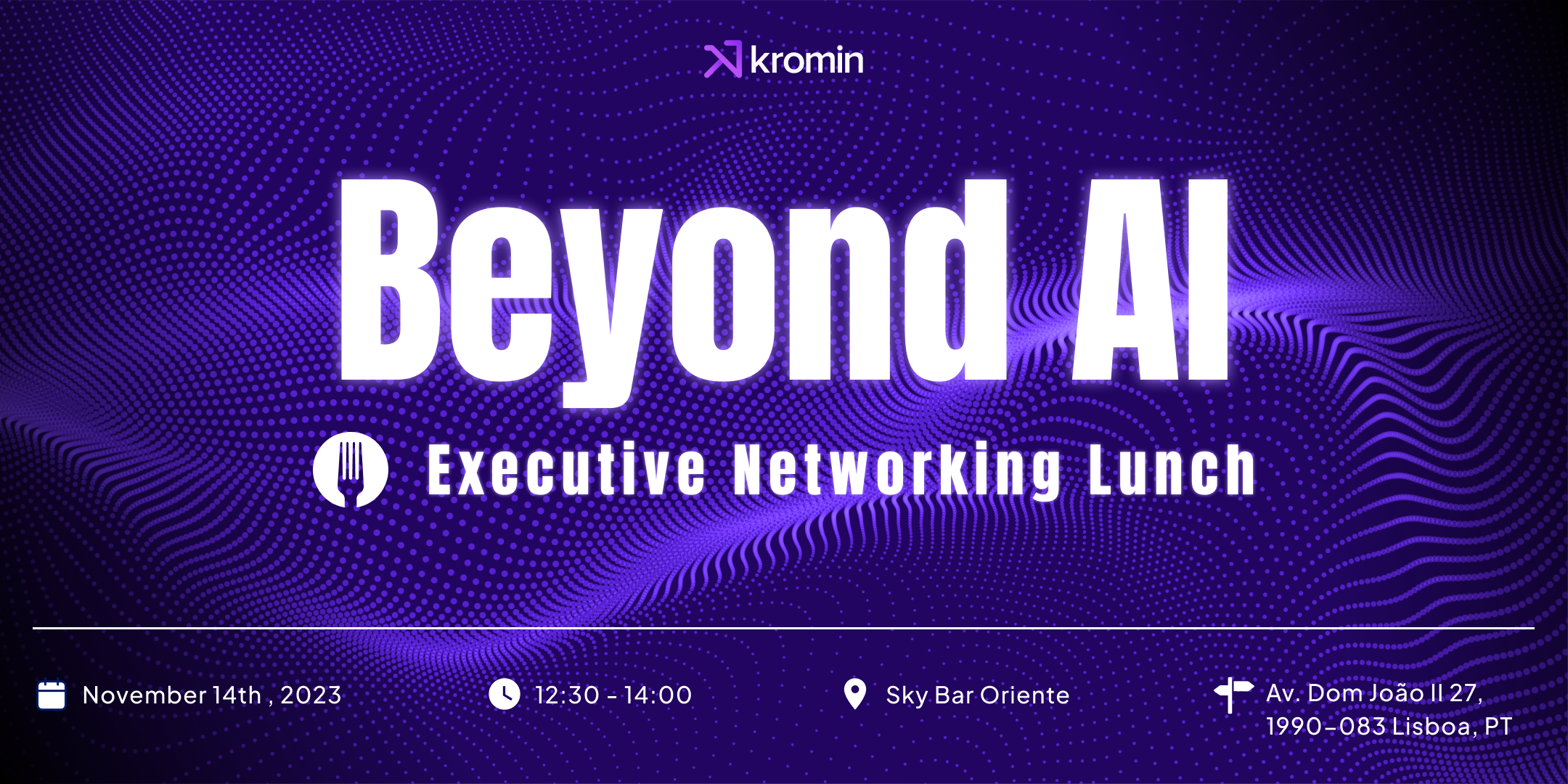 Join us for a power-packed executive networking lunch, delving into the fascinating world beyond AI, on November 14th, 2023, at 12:30 PM!
Call for Visionary Founders, Executives, and Entrepreneurs: Kromin invites you to an extraordinary event that will redefine your Web Summit experience.
Kromin is an Italian software development company that collaborates with major global corporations to develop and design digital products. We provide support to companies from the initial idea to product launch and beyond, guiding them through all stages of a digital product's lifecycle. Several international companies have placed their trust in us, including Airbnb, Uber and PayPal.
Exclusive Networking Opportunities 🤝
Our CEO, Mario De Santis, and the Director of Global Strategies, Vincenzo Ruffa, are here to share their insights and engage in conversations, valuing your unique perspective and expertise.
Event Highlights 🚀
Network with top-notch Founders, Entrepreneurs and Executives
Engage in thought-provoking discussions on the future of AI
Indulge in a delightful lunch with stunning views
Ignite your vision for the future of AI
🍽 Enjoy a light lunch with breathtaking views at the prestigious Sky Bar Oriente, one of Lisbon's finest rooftop establishments. The chef is ready to satisfy all your culinary desires.
*Food and beverages (no alcohol) are included in your ticket price.
🎟️ Limited Seats, Unlimited Opportunities.
📅 Date: 14th November
⏰ Time: 12.30-14.00
📍 Venue: Sky Bar Oriente
Don't miss this golden opportunity to immerse yourself in a world of knowledge and connections. Secure your spot now by purchasing your ticket, as only 5 seats are available.
Mario & Vincenzo are eager to meet new business players and discuss the latest tech trends in Web3!