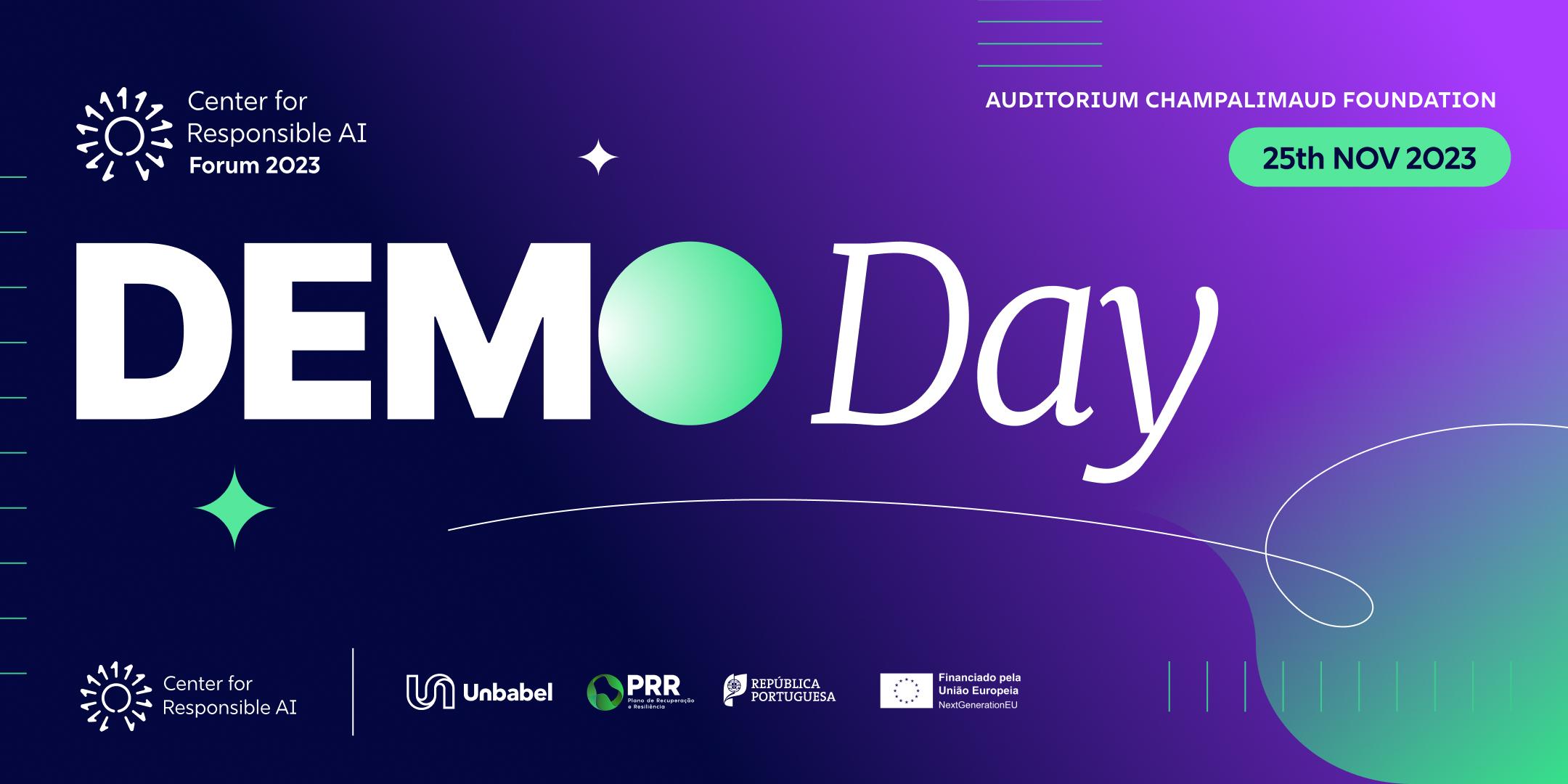 We´re sparking the Next Generation of AI Products. Discover Responsible AI solutions at our event. Join us in shaping the future of AI!
Join us at the Center for Responsible AI FORUM 2023 on November 25th at Champalimaud Foundation! Get ready to embark on a journey into Responsible AI.
At the Center for Responsible AI, startups, research centers, and industry leaders unite in their commitment to fair, explainable, and sustainable AI products, shaping the future of responsible AI. During this event, you'll have the opportunity to attend product demos, panel discussions, and keynote speakers, who will showcase their latest achievements and cutting-edge innovations in the field of Responsible AI.
Connect with professionals and experts in the field, witness the real-life impacts of these products, and become part of a unique group that is shaping the future of responsible AI. Save the date and join us for an event of learning, networking, and inspiration. Looking forward to seeing you there!