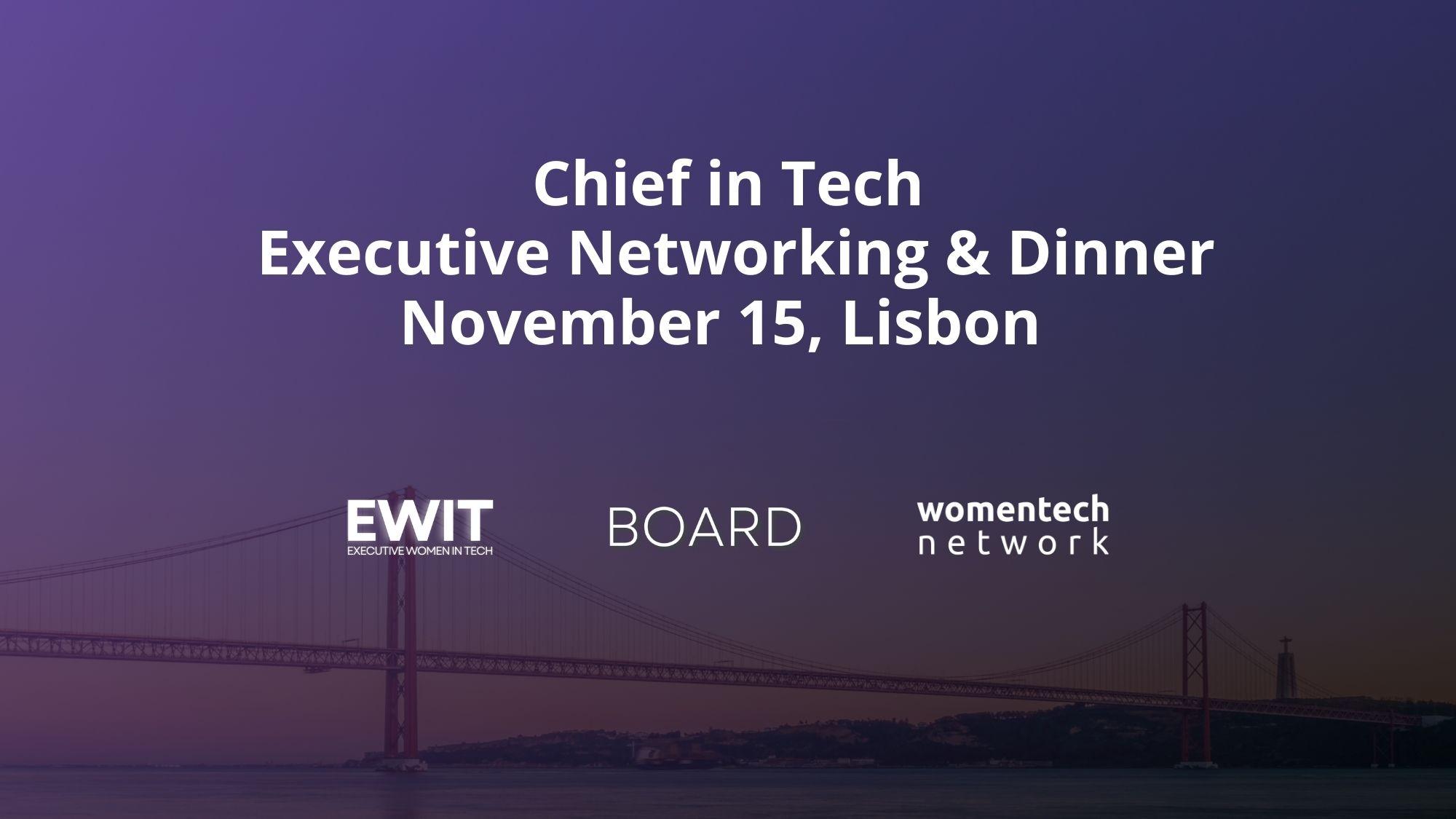 The Chief in Tech Dinner in Lisbon is an exclusive gathering of top industry leaders, fostering collaboration, innovation, and networking.
This is a membership ticket type and the event is invite-only, so you must apply to join before purchasing it. Once you have received an invitation, please proceed and purchase a ticket from this page. Limited Availability.
Why attend the Chief in Tech Executive Dinner & Networking event?
It's about growing your network and identifying opportunities
Enjoy your time, combine networking and get to know women in tech leaders
Connect with 100 top women in tech executives. Explore solutions to challenges your organization is facing and make new connections, all while enjoying delicious food and drinks in a relaxed yet purposeful atmosphere. Take this opportunity to gain insights that could drive success, as well as make meaningful connections that will help you reach your goals.
Among the previous participants are:
Executives at AWS, Cloudera, GE HealthCare, Lyft, NASA, NYU, Salesforce, and many other leading organizations and tech companies.
This event is a side event of Web Summit, the world's largest technology event held in Lisbon.