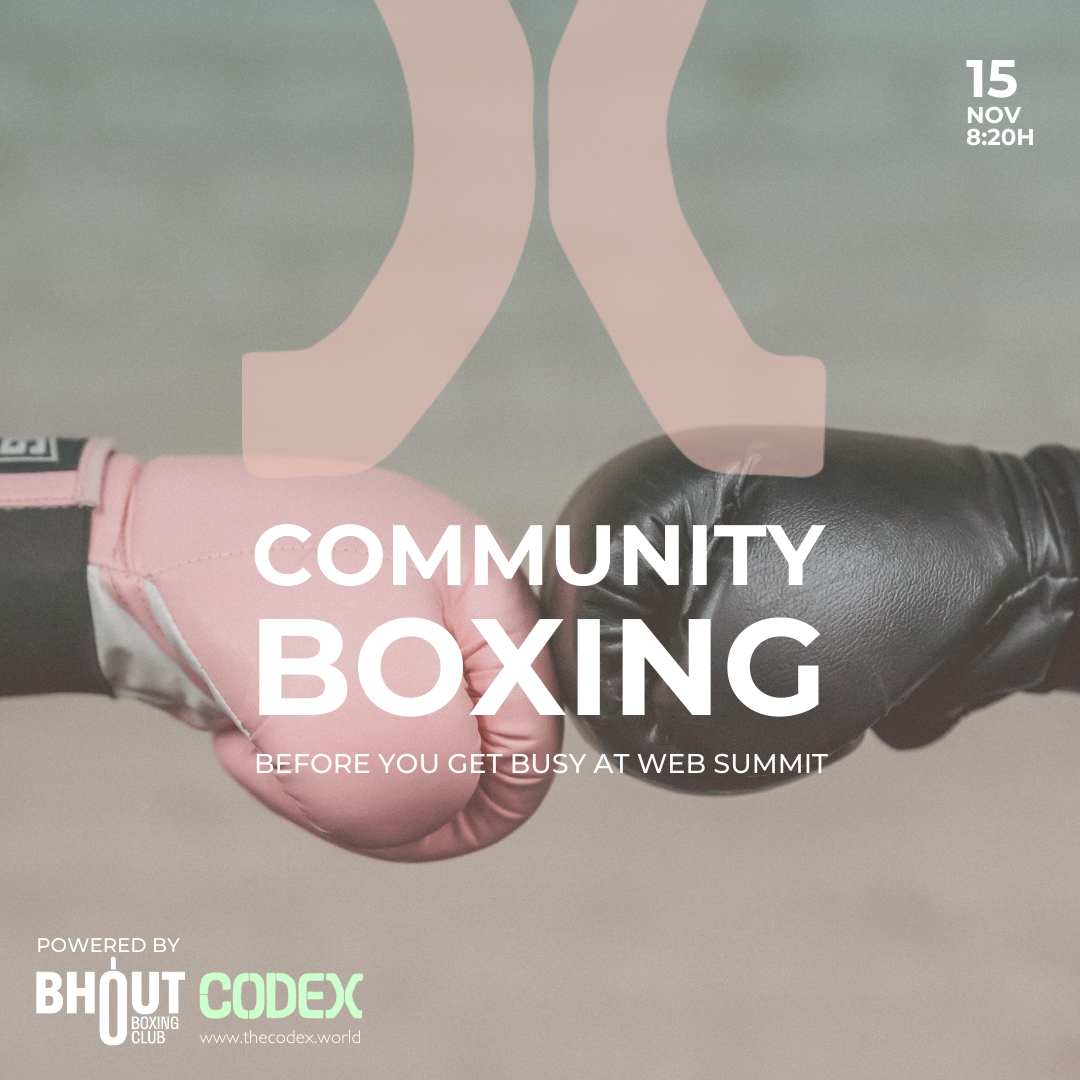 Community Boxing: Powered by Bhout + Codex
Join us for a refreshing morning boxing session in Lisbon! This exclusive community event is hosted by Bhout and Codex, a global platform matching coaches with clients and studios across sports, fitness, and wellness. It is the perfect way to kickstart your day before the excitement of Websummit begins.
Date & Time: Wednesday 15th November – 8:30am
Meeting Location: Bhout Boxing Club
About the event:
Are you a tech founder looking to start your day with a burst of energy and inspiration? Don't miss this opportunity to box alongside fellow community members in collaboration with Codex.
This isn't just about breaking a sweat; it's a chance to network, share ideas and connect with like-minded community members. This is open to all levels of fitness.
Thecodex.world is building a wellness ecosystem online and offline.
To follow Codex, here are all the links:
www.linktr.ee/thecodexworld