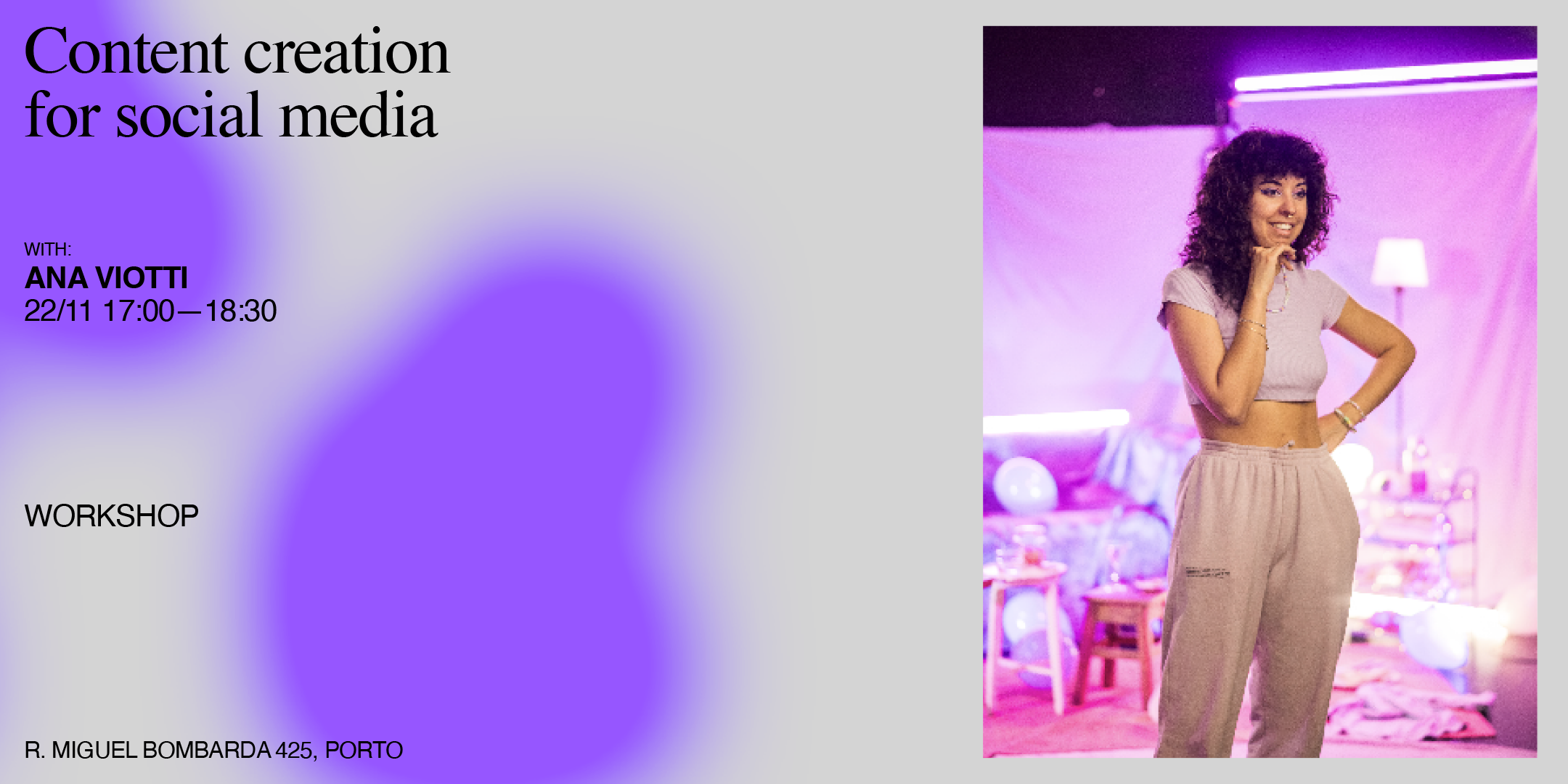 Learning about content creation, methodologies, what each platform is made for, the power of video and audience targeting.
In this workshop, we'll build a toolbox that will allow you to create a social media communication strategy. Paying special attention to content creation, the methodology behind releasing content, how each platform works, and the power of video and audience targeting.
Ana Viotti, an accomplished photographer and filmmaker from Lisbon, brings over two decades of experience in crafting powerful visual stories. Holding both a bachelor's and master's degree in Multimedia Art – Photography from the Faculty of Fine Arts, she delves into the world of archives and memory in audiovisual media.
Her journey includes valuable experience alongside prominent commercial photographers, mastering advertising, studio work, and client relationships. In 2013, she transitioned her focus to the music industry, founding sidestagecollective.com and documenting concerts and festivals worldwide. She's renowned for her unique visual languages, spanning portraits to music videos. Her creative range extends to social media and the creation of audiovisual identities for MIL Lisbon and Casa do Capitão.
https://medialab.180.pt/