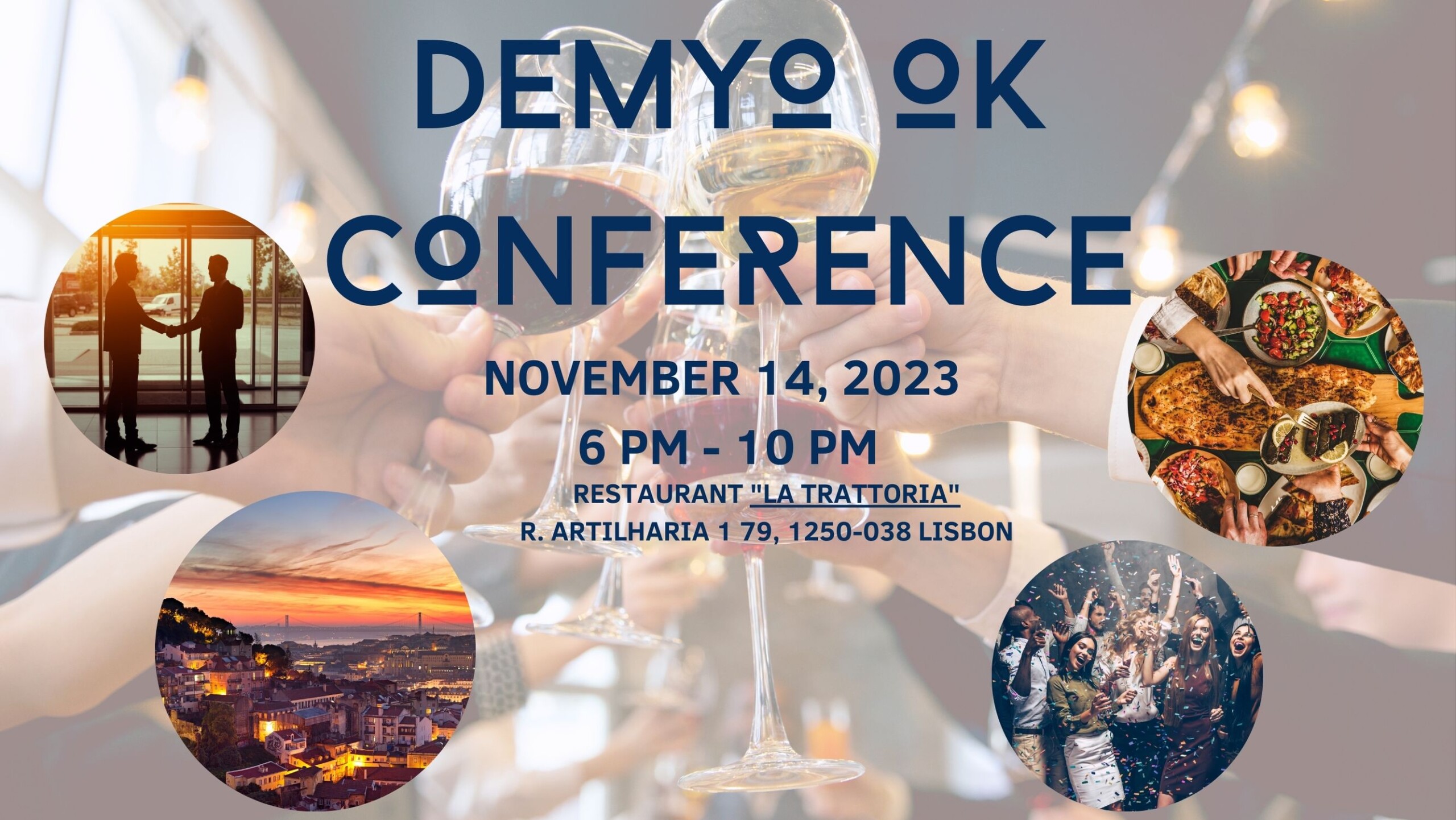 Hello and welcome! We're delighted to welcome you to Lisbon, Portugal on behalf of Demyo, Inc. On November 14th, 2023, a Tuesday, we're hosting a meetup at a fantastic restaurant in Lisbon's city center. This international gathering welcomes tech professionals, expats, locals, entrepreneurs, nomads, business owners, and individuals from international organizations.
Our main goal is to forge new connections and have a great time together. The best part is, participation is entirely free, and we'll provide you with a delightful spread of food and beverages. While our official language is English, you're encouraged to converse in any language if there's someone who can understand.
Here's what's in store:
– 18:00 – 18:30: Arrive, check-in, and enjoy a welcome drink
– 18:30 – 21:30: Immerse yourself in socializing, with hot food, snacks, and drinks all included
– 21:30 – 22:00: Concluding remarks
– 22:00: After the restaurant closes, you're free to explore the surroundings with your newfound friends. There's a nearby park and a plethora of other restaurants and bars to explore.
To secure your place, please register on our website as we have a restricted number of openings available.
Meeting point of the restaurant "La Trattoria".