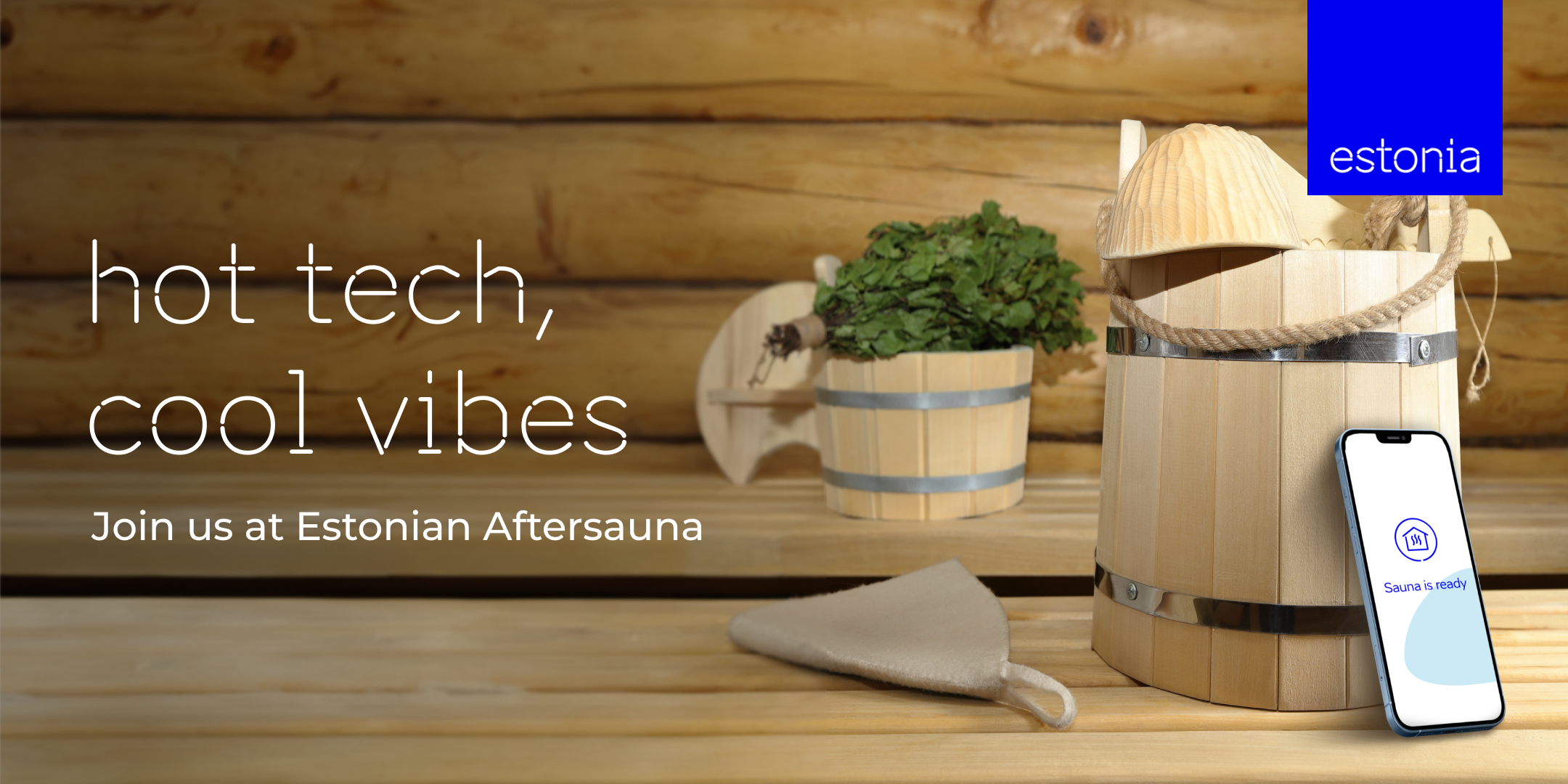 Take a breather from the bustling Web Summit and join our aftersauna chill
Come and meet the business-minded people from the cold country with hot saunas.The sauna is not just a warm place to have a physical experience. It's a social place with rich culture experience rooted deeply into the community. The sauna is about meeting, chilling, talking, snacking, drinking and much more. During 2023 we celebrate the sauna culture year in Estonia and now we invite you to our Web Summit aftersauna event, to catch up and build your success with the Estonian digital ecosystem.
Agenda:
18.00 doors open
18.30 welcoming words and short pitches by e-Residency, Invest Estonia, Work in Estonia
18.40 chats & fun
21.00 the end
As sustainability is close to our hearts we:
suggest you grab your friends with you and make sure to share a ride
will have some little treats that we´ ve brought with us from Estonia but mainly we´ re depending on local produce
will have half of the menu plant based
will not have any single-use plastics
will try and keep the noise pollution to a minimum and not play loud music
Find out more about:

The processor of personal data: Estonian Business and Innovation Agency (registry code 90006012; Sepise 7, 11415, Tallinn, Estonia).
I agree that my personal data (name, e-mail address, country of residence) will be processed by the Estonian Business and Innovation Agency for the purpose of marketing, improving the user experience, and assessing the impact of the events and services.
The legal basis for such processing is my consent. I have the right to withdraw my consent at any time by contacting the Estonian Business and Innovation Agency by sending a request to [email protected]. The withdrawal of consent does not affect the lawfulness of the processing based on consent before its withdrawal.