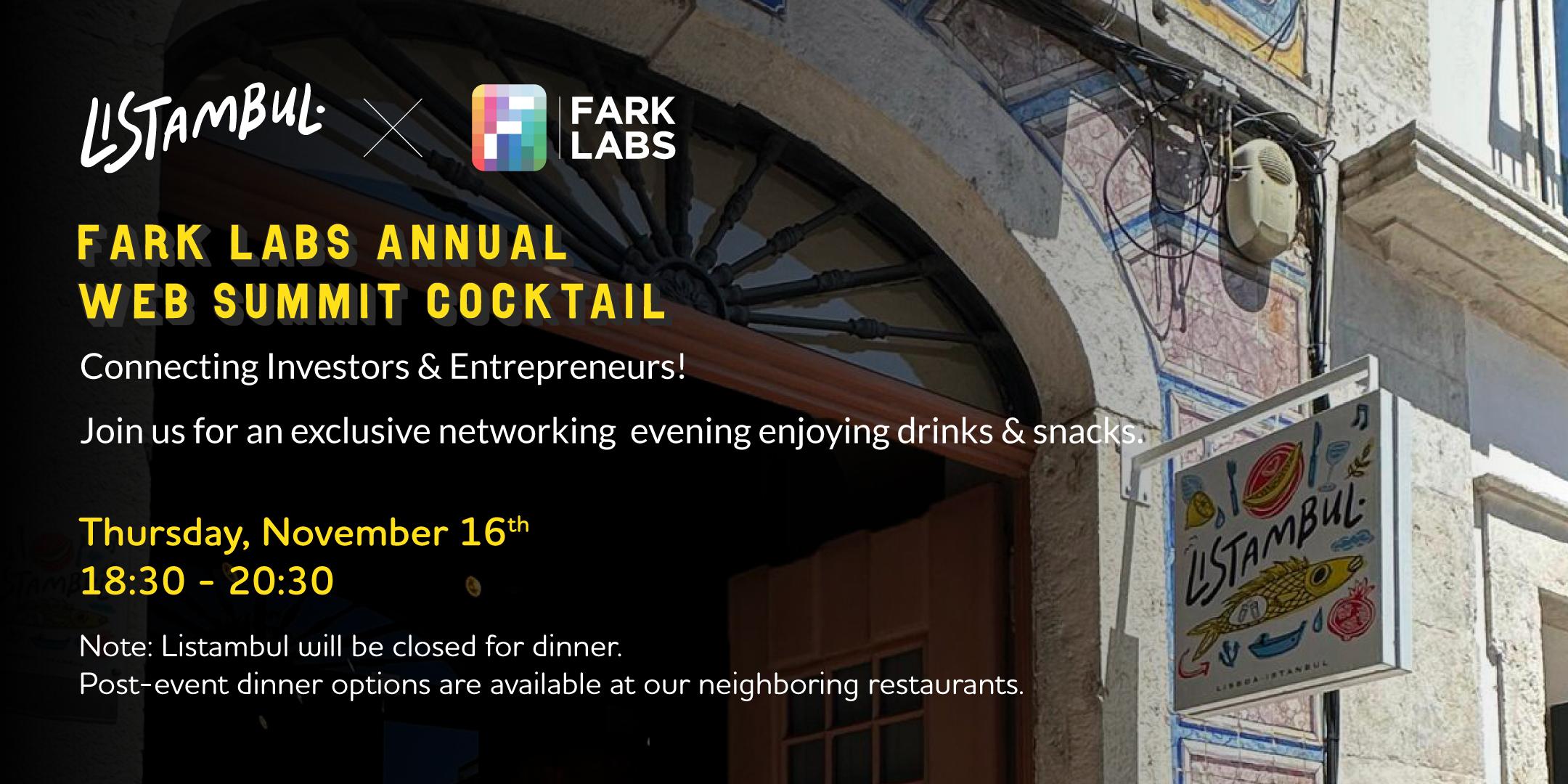 Connecting Investors & Entrepreneurs!
Join us at Listambul for Fark Labs' Annual Web Summit Cocktail — a networking event connecting investors and entrepreneurs. Spend your evening engaging in valuable conversations and meeting like-minded individuals.
📅 Date: Thursday, November 16th
🕡 Time: 18:30 – 20:30
📍 Venue: Listambul, Campo de Santa Clara 126, Lisboa
📞 Contact: (351) 968 851 513
About the Venue: Listambul & Casa Dell'Arte Club House
Listambul is more than just a restaurant; it's a culinary journey blending Turkish-Portuguese Mediterranean flavors. Led by Celine Serter and Ege Vural, it offers a fresh take on traditional dishes.
Sharing its location with the Casa Dell'Arte Club House Lisbon, Listambul offers guests a chance to enjoy not just great food but also a touch of Lisbon's art and history. The Club House is known for its collection of art and historical features that date back to the 18th century. It's a place where food, art, and history come together.
Important Note: Listambul will not be serving dinner after the event. However, many restaurants nearby are happy to welcome guests from our event.
RSVP: Book your spot for an evening filled with great networking opportunities in a unique setting. See you there!