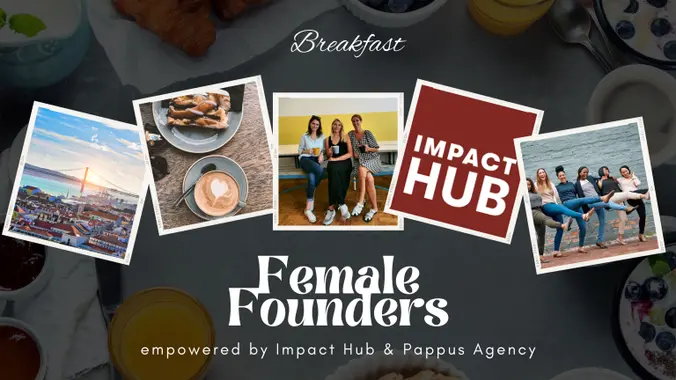 Female Founders Breakfast Club is an informal meet-up and networking event for female entrepreneurs and business owners in Lisbon.
Please register here:
https://shesapiens.com/events/
In this event series, we want to support female entrepreneurship and enable connections between these women in Lisbon – to exchange knowledge, success stories, opportunities and lessons of failure.
We'll meet at 9.00 AM sharp to share a breakfast table with a selected number of women.
After a short introduction round, we'll have time to network and share a delicious breakfast 🥐🍓🍳
At 10.30 AM, the event will be finished, and we start empowered and motivated into our day!
Please register here:
https://shesapiens.com/events/