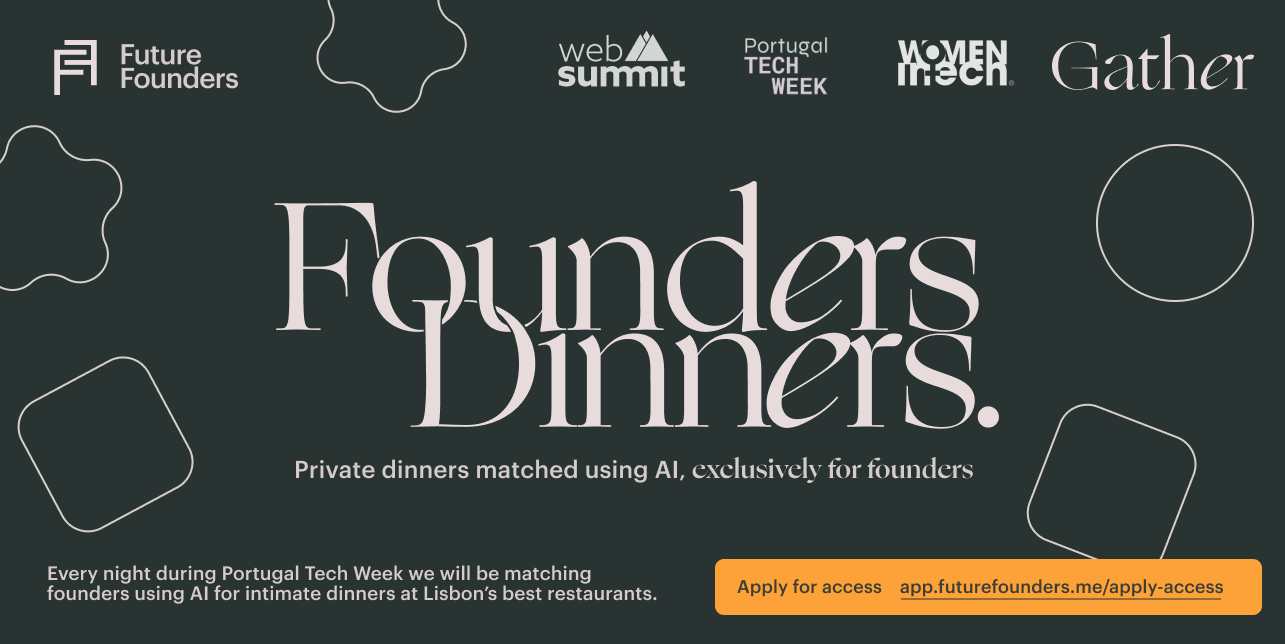 Every night during Portugal Tech Week we will be matching founders using AI for intimate dinners at Lisbon's best restaurants. To attend the dinners, apply for access here https://app.futurefounders.me/apply-access
Why?
Building a business is hard. It might be the hardest thing you ever do. No matter which stage you're at, a community of trusted peers is crucial to your growth. The people you surround yourself with, have the power to profoundly change your trajectory.
That's why we created our dinner series, Gather, a service that lets you build your community IRL, one dinner at a time.
How it works
1. Create profile.
2. Sign up for dinner.
3. Wait for the details to be sent to you
4. Show up for dinner and connect! Your feedback helps us grow please send it to
[email protected] Join the WhatsApp group Thanks, Jonny Founder, FutureFounders