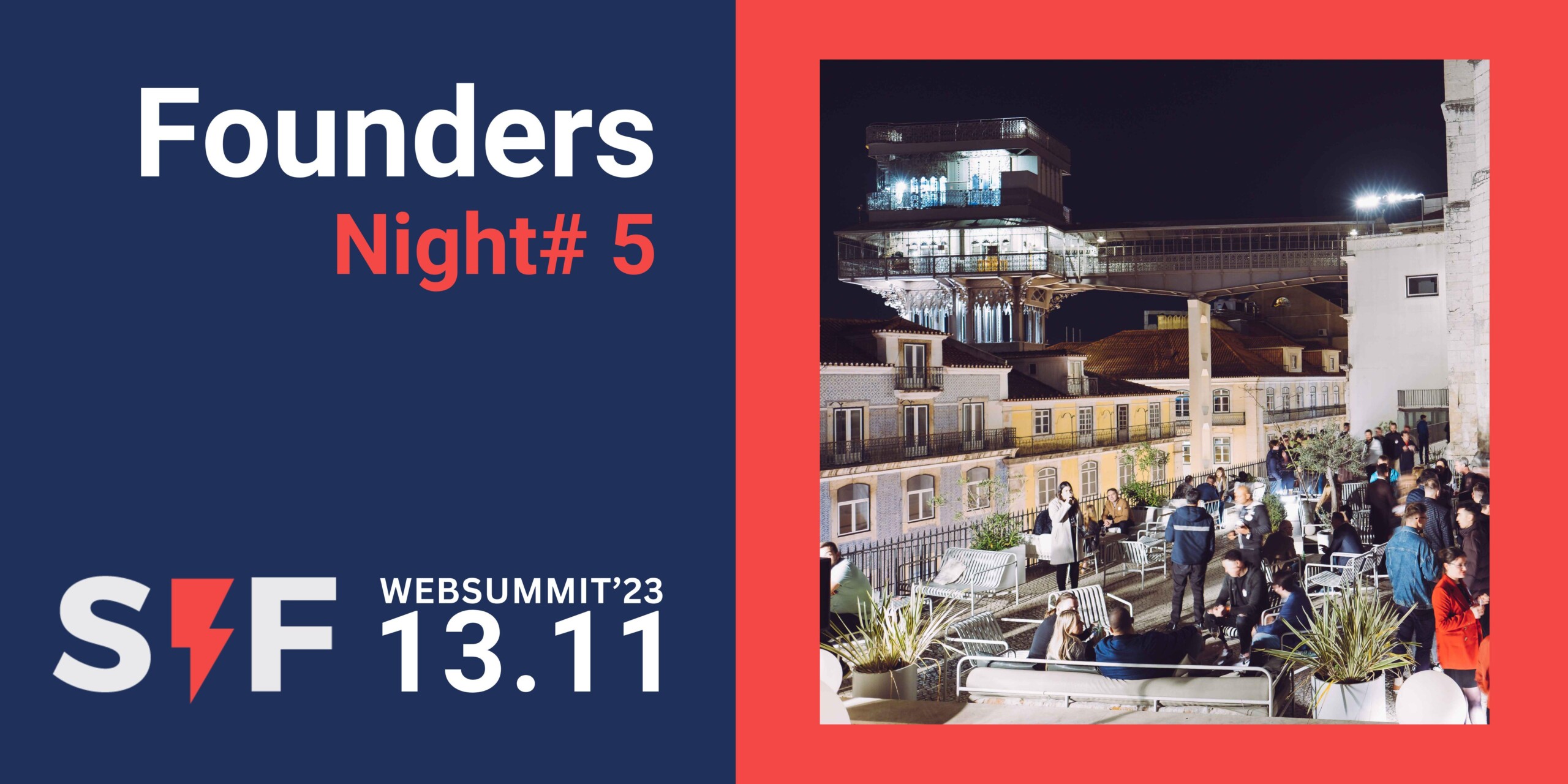 First evening of WebSummit spent among like-minded enterpreneurs, media reps and investors – thats FOUNDERS NIGHT!
For the 5th time we are coming to connect, share and inspire one another. Join at the most sought-after event during Web Summit in Lisbon.
Networking, drinks, spectacular views and lots of fun – all of that on November 13th evening, right after the conference opening gala.
We are taking you to a magnificent rooftop bar overlooking the center of Lisbon, including the famous Santa Justa elevator and Convento do Carmo.
Grab a drink and meet international startup founders at a far-famed informal gathering organized by Startup Founders Association from Poland.
We have been organizing this event since 2018, you can check the footage here 2018, 2019, 2021and 2022 .
Get the ticket NOW – as they usually run out fast.
Secure yourself a spot among a like minded crowd of entrepreneurs and investors. If it's your first time on WS in Lisbon – our party is a great place to start
learn about the event and the city,
get hints about the best parties and side events
and meet people worth knowing
What you can expect during Startup Founders Night #5
snacks and welcome drink for each guest
company of 400+ innovators, entrepreneurs and investors
music set by a DJ Armanda Santana
views, chats and memorable moments
We can't wait to see you and talk again!
If you'd like to collaborate with us – we have sponsorship options. Just drop us an email or message.