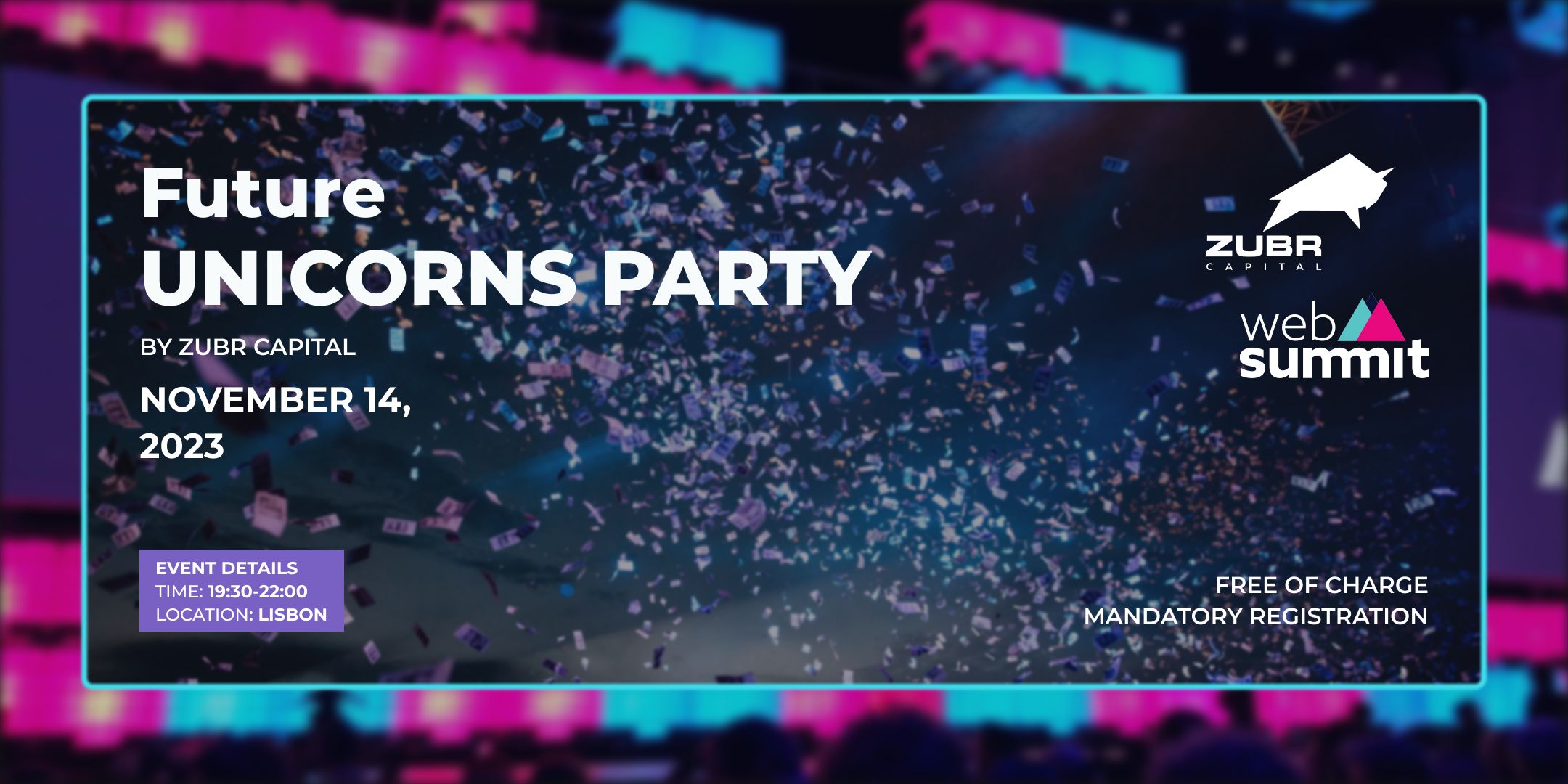 Zubr Capital Private Equity Fund hosts the ultimate networking party at Web Summit in Lisbon for a fun-filled evening with friends!
Join us for the Future Unicorns Party by Zubr Capital! 🦄🎉
Get ready to immerse yourself in an unforgettable evening filled with innovation, networking, and excitement. This in-person event will take place on Tue Nov 14 2023 at 19:30 in Lisbon, Portugal.
At the Future Unicorns Party, you'll have the opportunity to connect with like-minded individuals, industry experts, and potential investors. Discover the latest trends, share your ideas, and gain valuable insights into the world of startups and venture capital.
Join us for an evening of celebration and inspiration as we come together to support and empower the next generation of unicorns. Don't miss out on this incredible opportunity to be part of the future!
Mark your calendars and secure your spot now. We can't wait to see you there!
About the event
Prime Central Location in Lisbon
Outdoor Terrace for Meaningful Conversations
Delectable Snacks and Beverages
Participation in the event is free of charge. Mandatory registration
The number of seats is limited