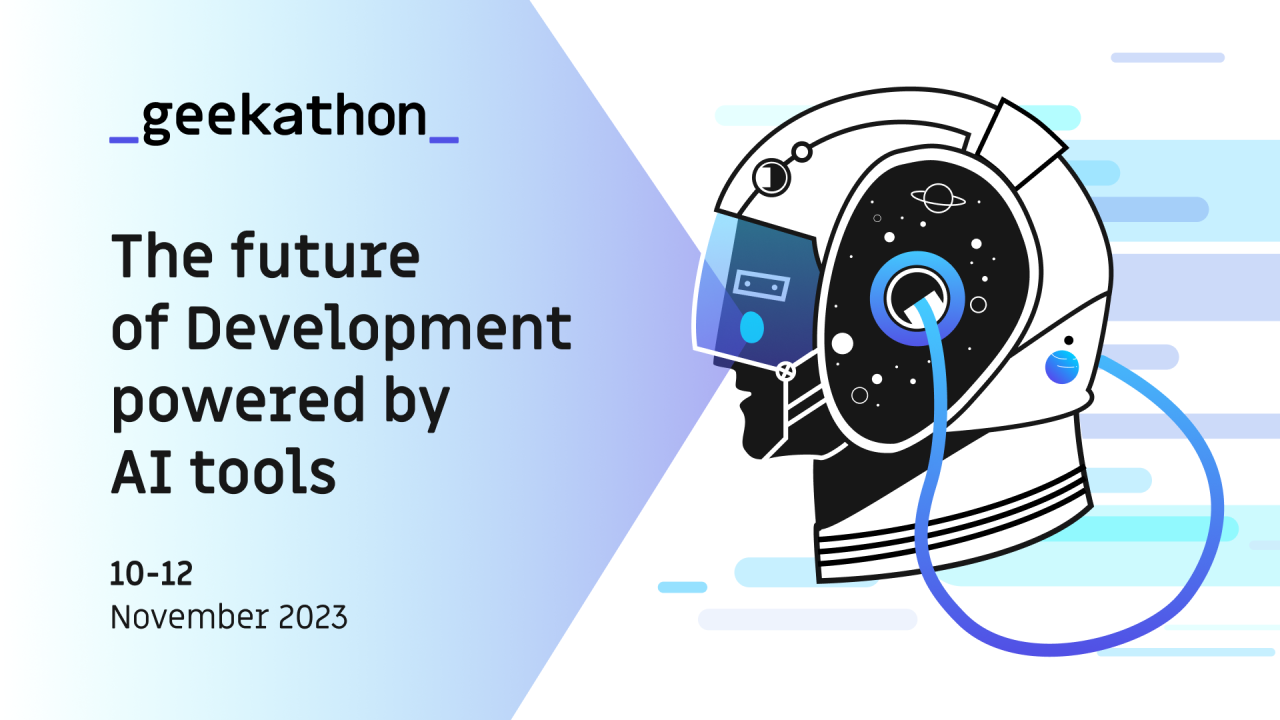 AI is taking over, there's no denying it. 
Are you going to let AI rule your life, OR will you take control of this revolution?
It's time to gather a team of 2 or 3 friends, visit Leiria or Munich from Nov 10-12, join this 48-hour hackathon, and build the AI tools that will drive the future of development.
These could be tools for:
Development
Testing
QA
Infrastructure
And a lot more.
There's going to be a lot of coding, games, infinite food and drinks, and we have 3 incredible prizes waiting for the winning teams.
So, ready to join the AI revolution? Call your friends and reserve a ticket at: https://geekathon.dev/