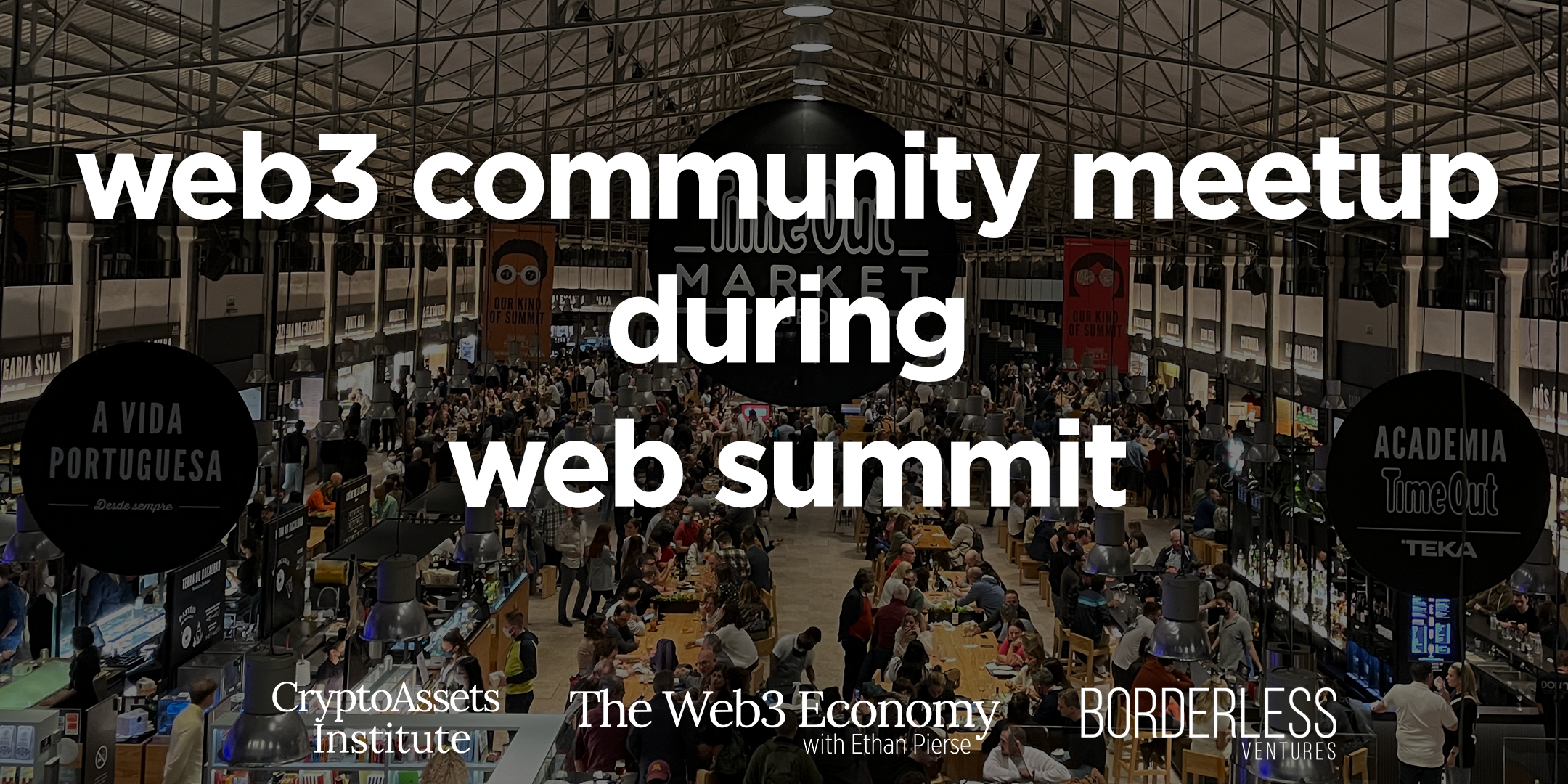 A night of informal networking to hang out with the web3 community in Lisbon during Web Summit.
Whether you are a pure degen web3 fren or you have no idea what that even means, join the web3-friendly community in Lisbon during Web Summit for an evening of informal networking at Lisbon's iconic TimeOut.
Founders, artists, developers, investors, brands…whatever your passion or interest in web3, everyone is welcome.
–
gm gm frens!
I'll be in Lisbon to MC a few things at Web Summit and would love to see all of my old and new friends and connect you all together. No big boat party this year but come grab a drink and some food at one of TimeOut's great vendors and join us.
I'll be wearing my black "gm frens" t-shirt and probably surrounded by a bunch of loud and friendly tech people wearing Web Summit badges somewhere in the middle of the huge room. I'll post some pictures in the thread on twitter and in the group's telegram once we've found a spot so that you can find us more easily…
Don't know me yet? I'm the founder of Borderless Ventures and one of the co-founders of the NFT Factory Paris. I speak at 80-100 events per year and enjoy connecting with the web3 family wherever that takes me. I look forward to meeting you and learning about what you are building/doing.
Any questions, feel free to drop them in the twitter thread or telegram.
See you soon in Lisbon
– Ethan Pierse