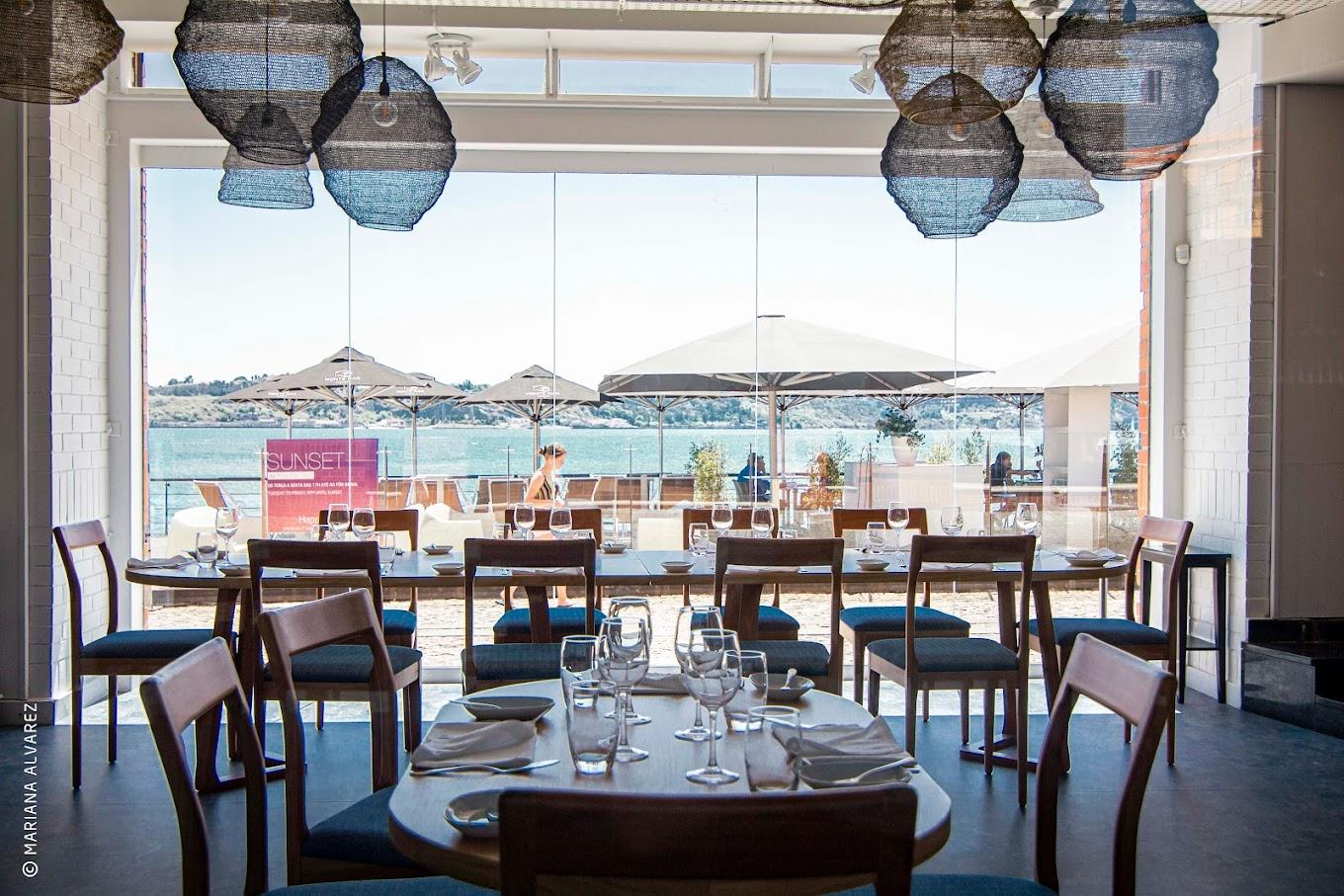 An "oasis" during Web Summit, this sit-down benefits startups, with a combo of FastCo, Hackernoon, BlockTelegraph & Grit Daily & investors.
TICKETED ONLY
When: 7:00PM -10:00PM WET (Lisbon PT time), Nov 14.
Where: Monte Mar Lisboa (Restaurante), the waterfront venue serving Portuguese seafood dishes & Mozambican food in a stylish, modern setting. This is a proper sit-down dinner that does not disappoint. The desserts are tops.
Who: Grit Daily News, with special guest, Dr. Abdalla Kablan: Serial entrepreneur, fintech-expert, and TEDx – London.
What: Multi-course, sit-down meal with good Portuguese food, wine, a welcome drink, and speakers, VIPs, and moderator-media from Web Summit. Expect good flow — not chained to your seats, and an opportunity to meet all 45 -50 VIPs in the room.
Full description:
Are you in Lisbon for Web Summit? Want to kick back among top names in town — both notable and good people — for the 6th annual Grit Daily series of speaker's dinners?
Are you in to really good food? (Really, they take care of us at Monte Mar.)
Look no further. And this particular dinner features investor and start-up judge from Web Summit, Dr. Abdalla Kablan, 50+ startup investor and Grit Daily Founder and Executive Editor Jordan French, Dataconomy's Elena Poughia and Hackernoon's Stewart Rogers, David Meltzer, Maha Abouelenein, John Biggs (fmr Gizmodo & TechCrunch and now Grit Daily), videographer extraordinaire Ali Powell (fmr. TechCrunch and CoinDesk), John Koetsier (Forbes), Jager McConnell (Crunchbase), Alisa Cohn, Nenad Marovac (DN Capital), Jon Soberg (MS&AD Ventures, Sitar Teli (Connect Ventures), Stephan Maurais (Indico Capital), Eric Schurenberg, and others.
You'll likely be drinking throughout, since there's much to celebrate. In this year's dinner, you'll hear from serial entrepreneur Dr. Abdalla Kablan, investor at Web Summit, who also is a judge on past Web Summit startup pitch competition stages.
Welcome drink and toast with Grit Daily Group Founder , Jordan French.
Start with Duoro region blanco and tinto wine pours, along with different types of bread and balsamic with olive oil.
Mix de Entradas
Cogumelos recheados com queijo de cabra e presunto "bellota"
"Bellota" smoked fine ham and goat cheese stuffed mushrooms
Camarões panados ao alho e gengibre
Prawns with garlic and ginger
Prato Principal
Caril de camarão e quiabos com arroz basmati
Aromatic prawn curry with okra served with basmati rice
Caril de galinha com amendoim
Aromatic chicken curry with peanut sauce
Mix de Sobremesas
Fine desserts
Bolo de chocolate com pralinê de avelã e sorbet de laranja ecardamomo
Chocolate cake with hazelnut praline and orange and cardamom sorbet
Carpaccio de ananás com mel e lima
Pineapple carpaccio with honey and lime
Café ou chá
Coffee, decaf, or teas, along with wine served throughout.
Please do stay hydrated. Feel free to meet and talk with everyone. Chef Jaoa takes care of us in the Portuguese, social-food tradition.