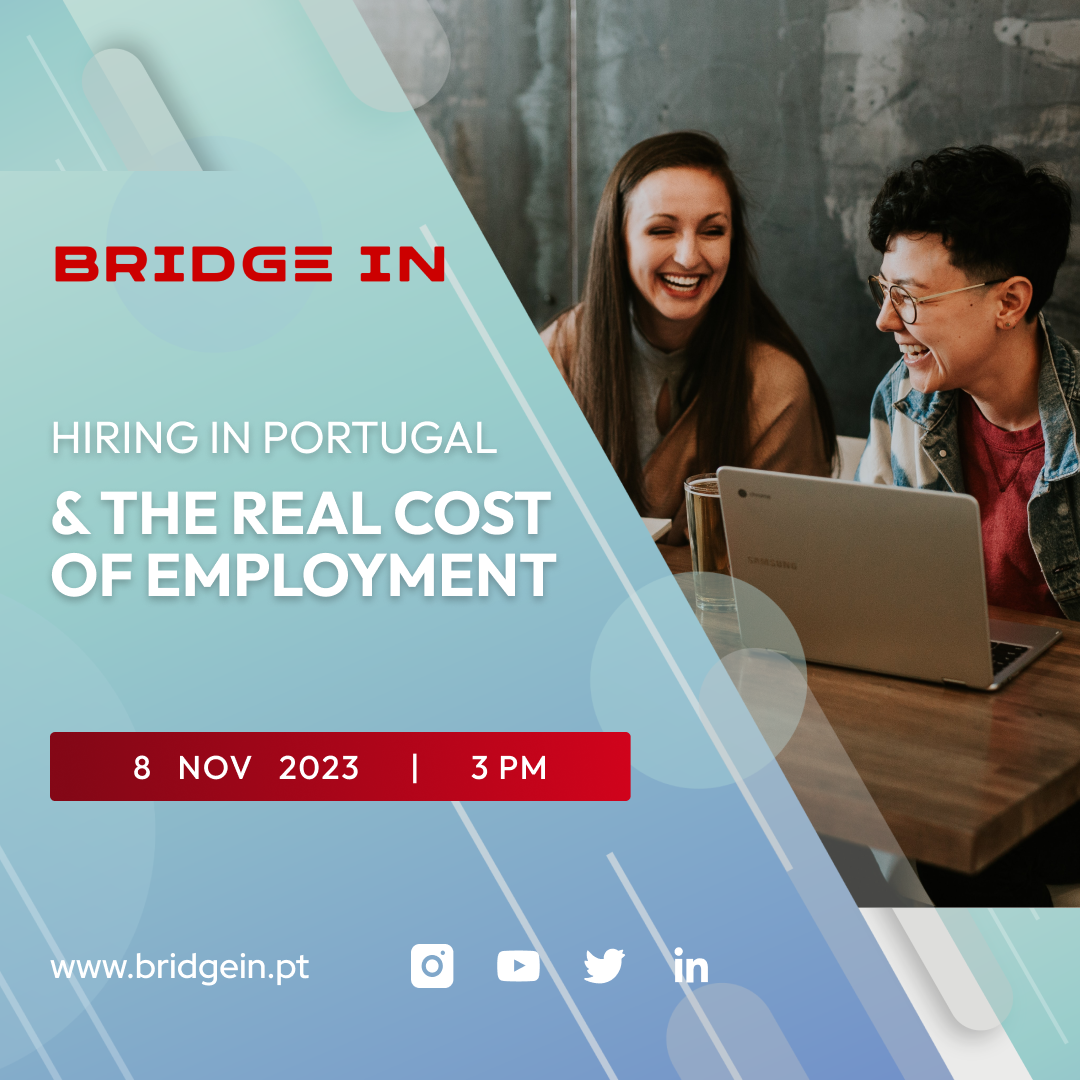 Ask Us Anything About Hiring and Employing in Portugal
This is not your typical webinar.
No boring presentations. No endless panel discussions. No sales pitch. Just real, useful information. BRIDGE IN team of experts in labour law, recruitment and employment in Portugal will answer all your questions, live:
recruitment strategy in Portugal
most in-demand profiles
employee benefits
employer and employee taxes
employment contracts
contractors vs employees and employee misclassification
labour law
…and much more
Join us and start hiring or working in Portugal!