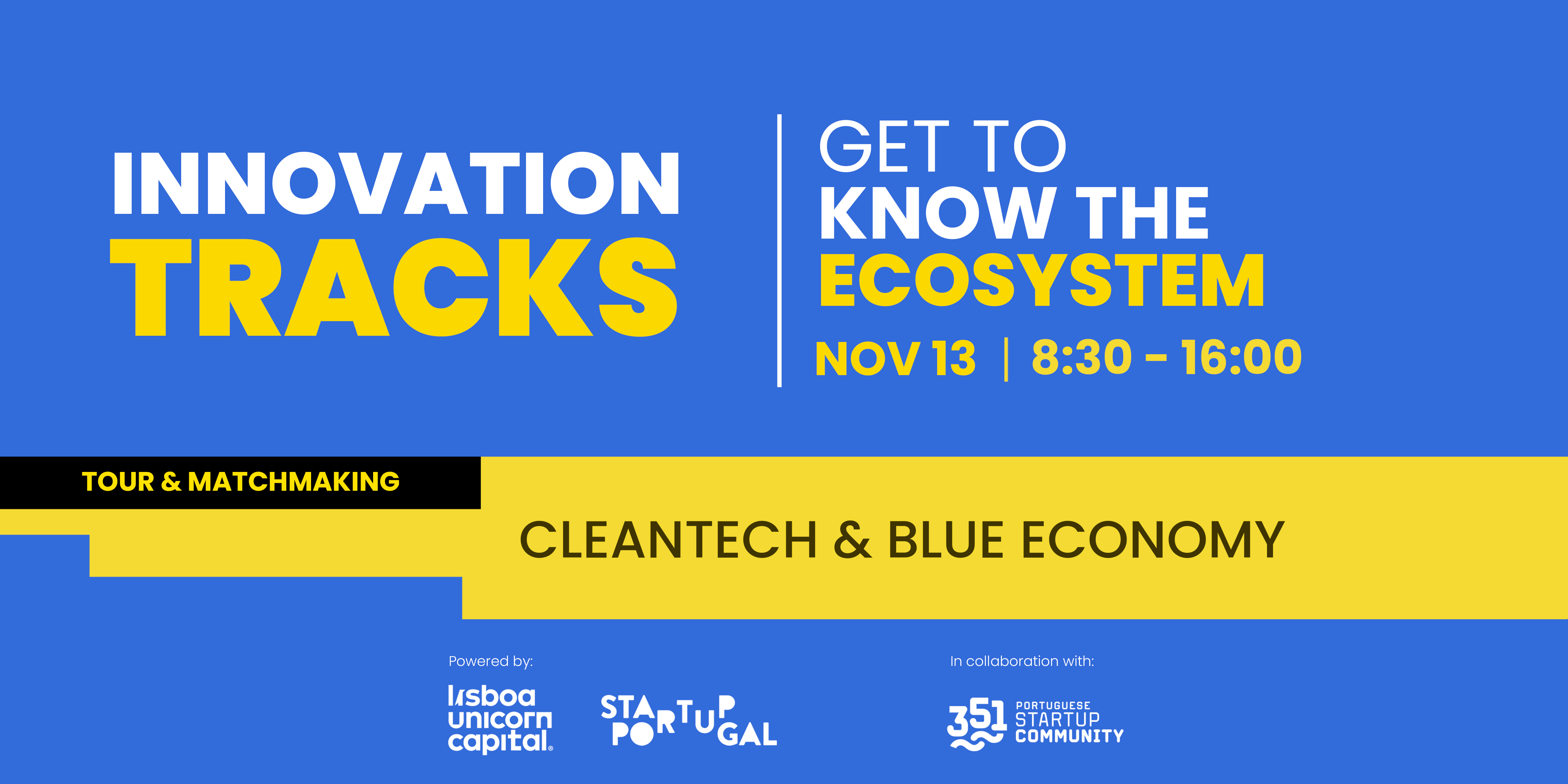 This initiative aims to welcome all individuals and delegations interested in exploring Lisbon's thriving entrepreneurial ecosystem.
On the opening day of Web Summit 2023, Lisboa Unicorn Capital and Startup Portugal, in collaboration with the 351 Portuguese Association of Startups, will be promoting the Innovation Tracks.
This is an initiative in which the organizers aim to invite all those interested in getting to know Lisboa's entrepreneurial ecosystem better to explore some of the city's key innovation hubs and startup centers.
This track will address topics related to "vertical name" in the form of panels and presentations featuring experts in the field.
In addition to the content aspect, we will conduct tours of the spaces and coffee break moments to allow participants to connect and identify potential synergies in their activities.