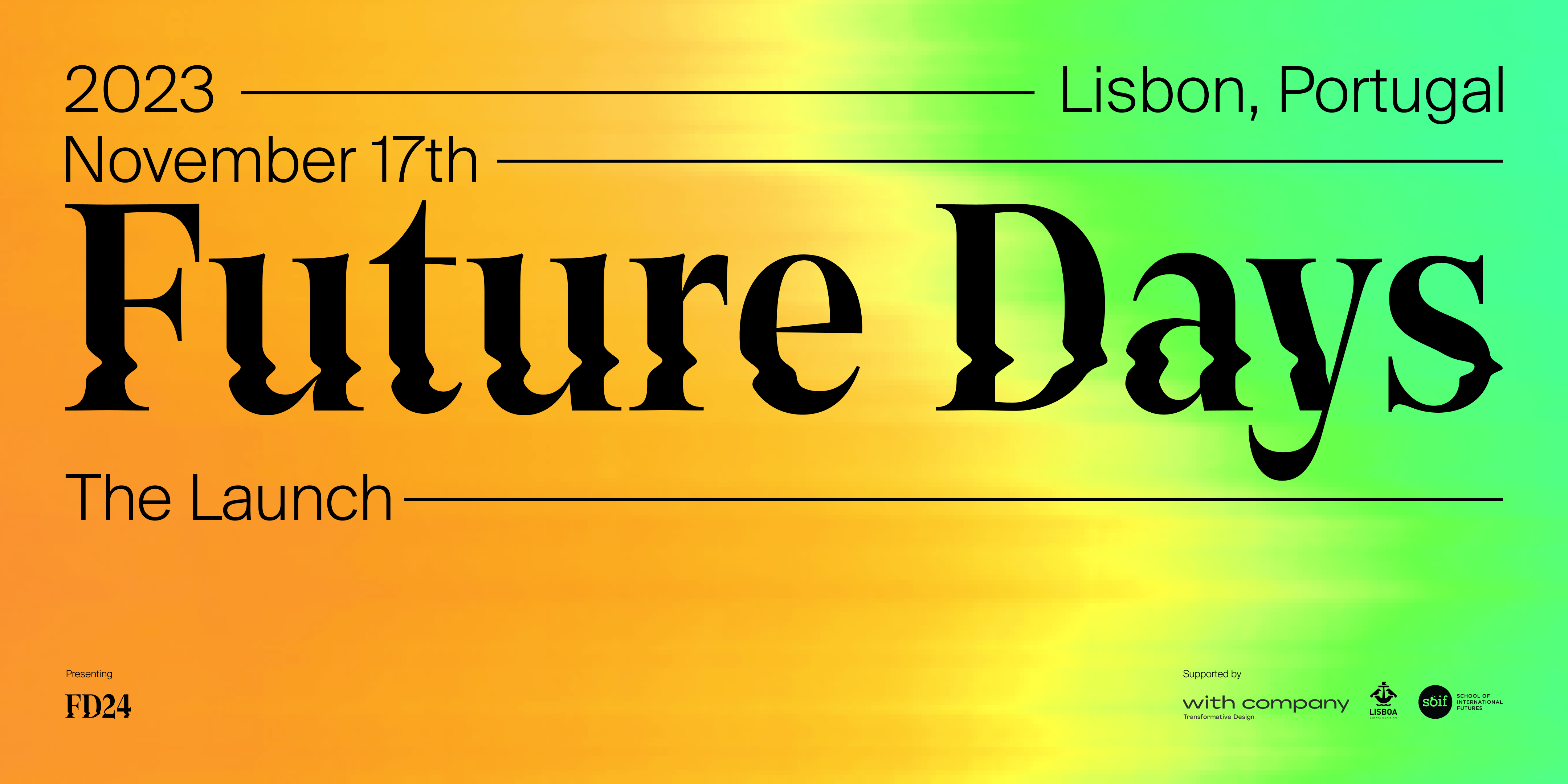 On November 17th, join us in the launch of Future Days. A moment of exchange and encounters with the community and supporters.
After months of hard work, we are breaking through! To drive positive change, Future Days (FD) is fostering gatherings that inspire action.
"Future Days is a global platform where actionable narratives find a common language to foster positive change."
On November 17th, we officially launch the platform, bringing together our team, friends, and supporters. Our community is growing as we create moments of exchange through encountering.
What's in store for this evening?
Meet the team
Get updates about FD24
Network with our community
We are thinkers, designers, managers, artists… United through a shared narrative: transform ideas into actions for better tomorrows. Whether you are a designer or just interested in Futures, this event is for you!
Date: November 17th
Time: 6:30 – 8:30 pm
Location: With Company – R. Afonso Annes Penedo 1D, 1950-014 Lisboa
Join us in shaping Futures, building connections, and leading the way toward better tomorrows.