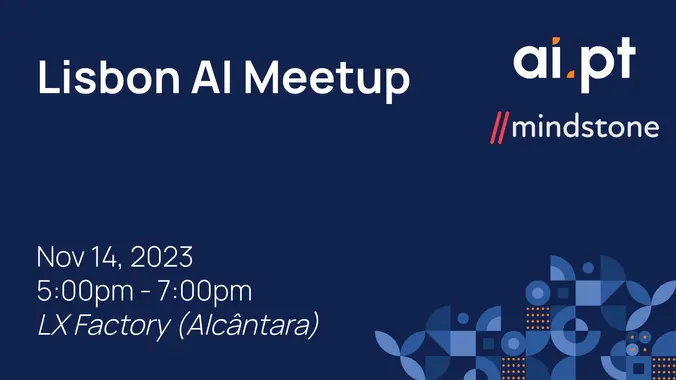 📅 Date: Tue., Nov. 14th
🕞 Time: 5pm – 7pm
📍 Location: LX Factory
R. Rodrigues de Faria 103, 1300-501 Lisboa
https://maps.app.goo.gl/3The9Qt3pv76NdQ19
🤝 About the Host:
The Lisbon AI Meetup is hosted by Joshua Wöhle, CEO of Mindstone and Kunal Gupta, founder of ai.pt.
🔔 Disclaimers:
Newsletter: by registering, you are also be subscribing to Pivot 5, an AI newsletter.
Media: by attending, you consent to event videos and photos being shared on social media.