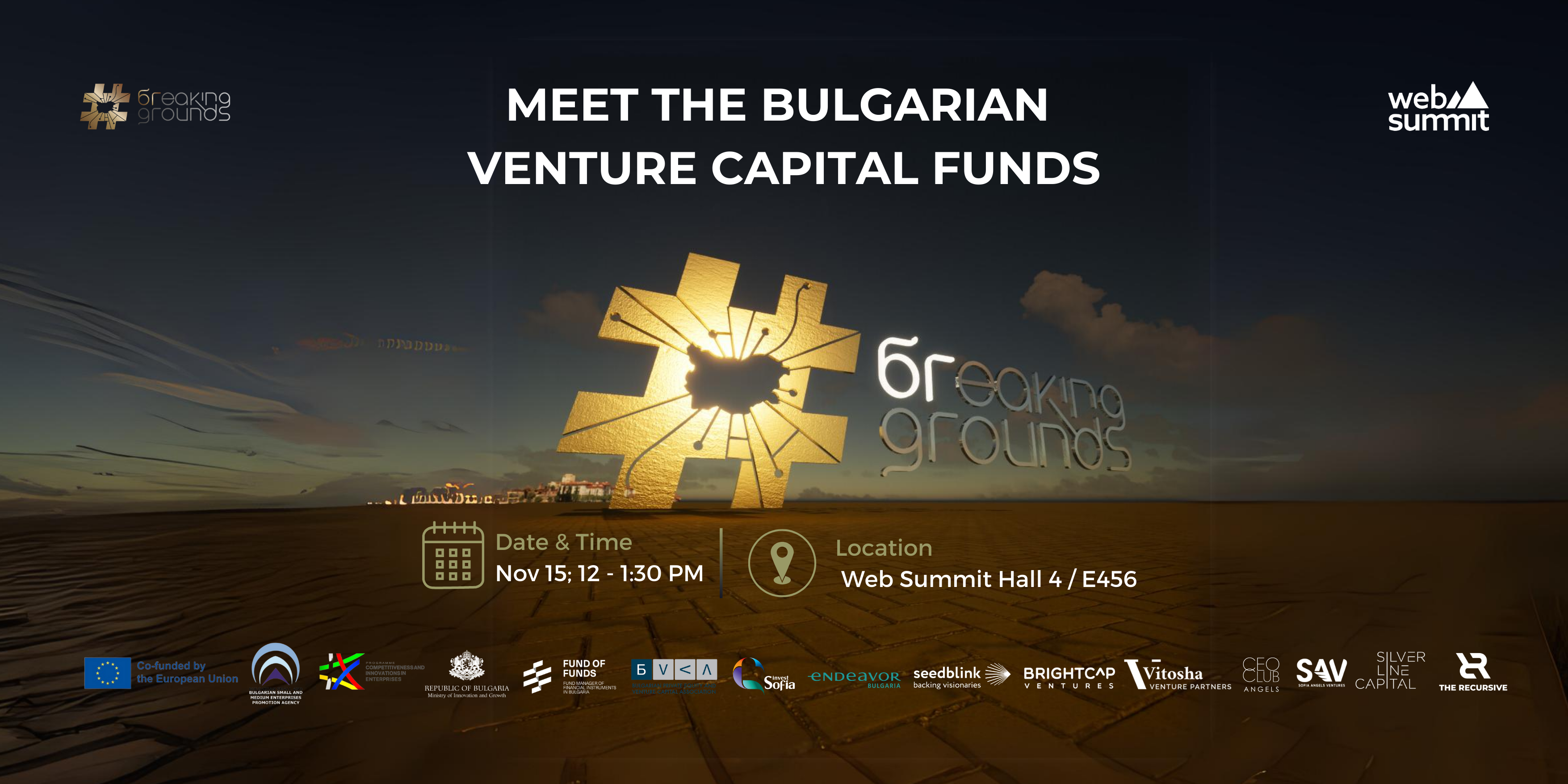 Meet the Bulgarian delegation of VCs and investors at Web Summit 2023 in Lisbon
Come and network with key representatives of the investors ecosystem of Bulgaria! Maybe you are looking for your next investor, or maybe you want to make new and powerful contacts to help you in your future? This is the right place for you and every other entrepreneur, who is ready to make the next step!
When: Nov 15, 12-1:30PM
Where: Bulgaria #BreakingGrounds Booth – Hall 4/E456 at Web Summit
You will get the opportunity to meet with representatives from some of the key players in the Bulgarian ecosystem such as:
– Bulgarian Ministry of Innovation and Growth;
– Fund Manager of Financial Instruments in Bulgaria;
– Sofia Angels Ventures;
– Endeavor;
– Bulgarian Venture Capital Association;
– Silverline Capital;
– Seedblink;
– BrightCap Ventures;
– Vitosha Ventures Partners;
– CEO Angels Club;
– Invest Sofia.