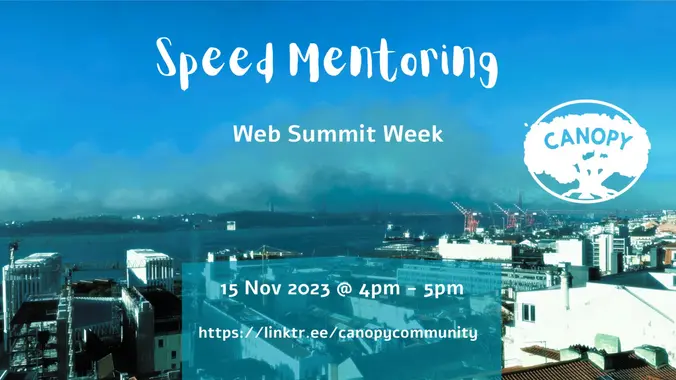 Come and meet the Canopy In Residence Cx Team. With a wide range of skills and experience join us and see how our team can help you.
Members of our Canopy CXO in Residence Team will be available to meet you. The In-Residence team was setup to provide wrap around business support for founders and their startups.
We have experienced Marketing, Sales, Finance, Business Coaching, Technology, Board Leadership , Communications experts available.
Come and meet us and perhaps we can help you.
Our Speed Mentoring is a great warm up to Canopy's signature event, our Web Summit Week Demo Night.