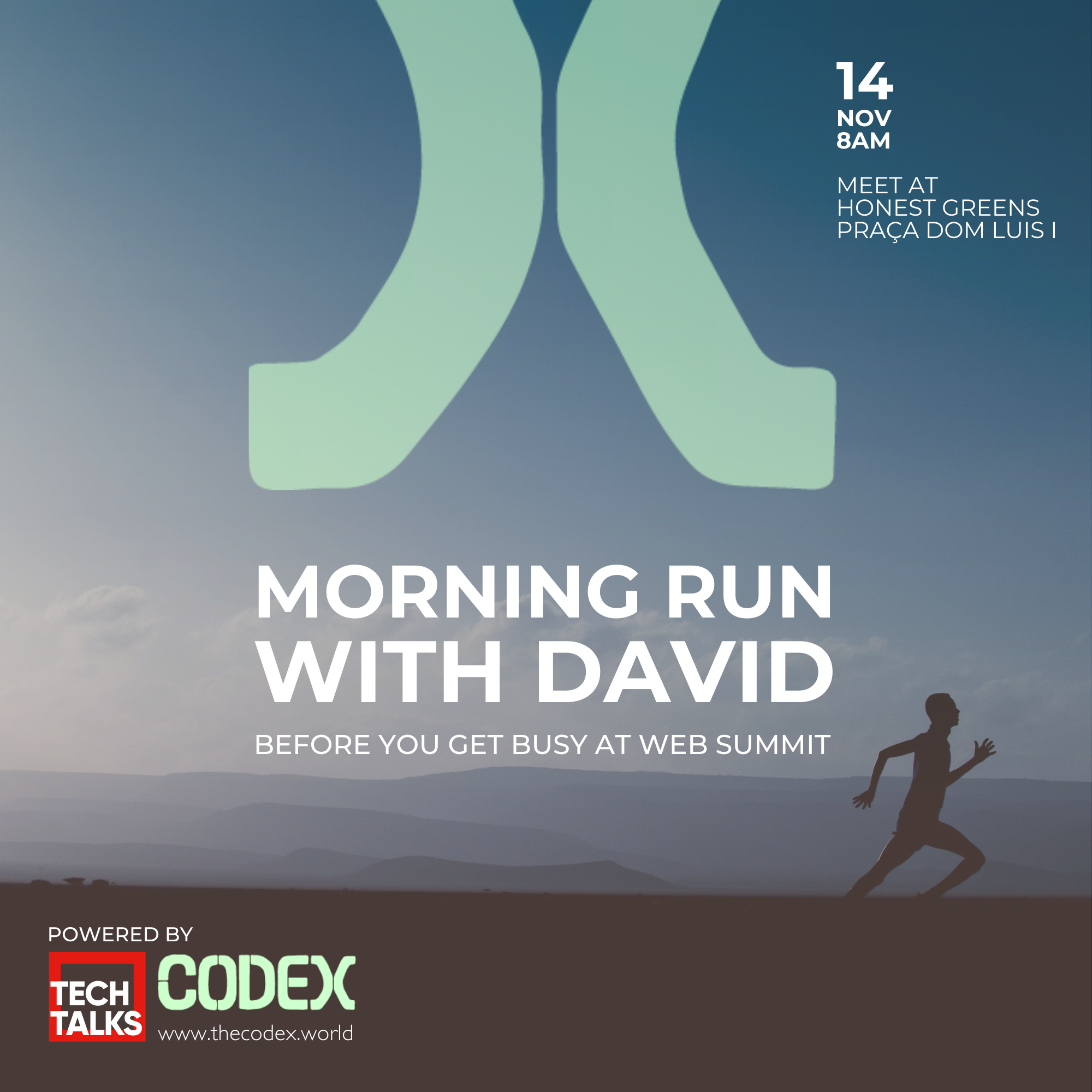 Morning Run powered by Tech Talks + Codex
Join us for a refreshing morning run along the beautiful waterfront in Lisbon! This exclusive run club, hosted by David Savage, host of top 2% most listened to podcast in the world and The Codex World, the one-stop platform matching coaches with clients and studios across sports, fitness, and wellness, is the perfect way to kickstart your day before the excitement of Websummit begins.
Date & Time: Tuesday 14th November – 8am
Meeting Location: Honest Greens, Cais do Sodre
About the event:
Are you a tech founder looking to start your day with a burst of energy and inspiration? Don't miss this opportunity to run alongside David Savage host of Tech Talks in collaboration with Codex.
This run isn't just about breaking a sweat; it's a chance to network, share ideas and connect with like-minded tech enthusiasts. Whether your're a seasoned runner or just looking for a scenic morning jog, this run is open to all levels of fitness.
David Bio:
David is the award-winning Group Technology Evangelist for Nash Squared; he is responsible for helping shape and share the best thoughts and insight in people and technology with the wider market.
A regular event speaker, host and moderator David writes for industry publications, contributes to (and hosts) technology-focused media channels and is editor and host of 'Tech Talks' the long running technology leadership podcast, a show ranked in the top 2% most popular podcasts in the world.
Thecodex.world is building a wellness ecosystem online and offline.
To follow Codex, here are all the links:
www.linktr.ee/thecodexworld