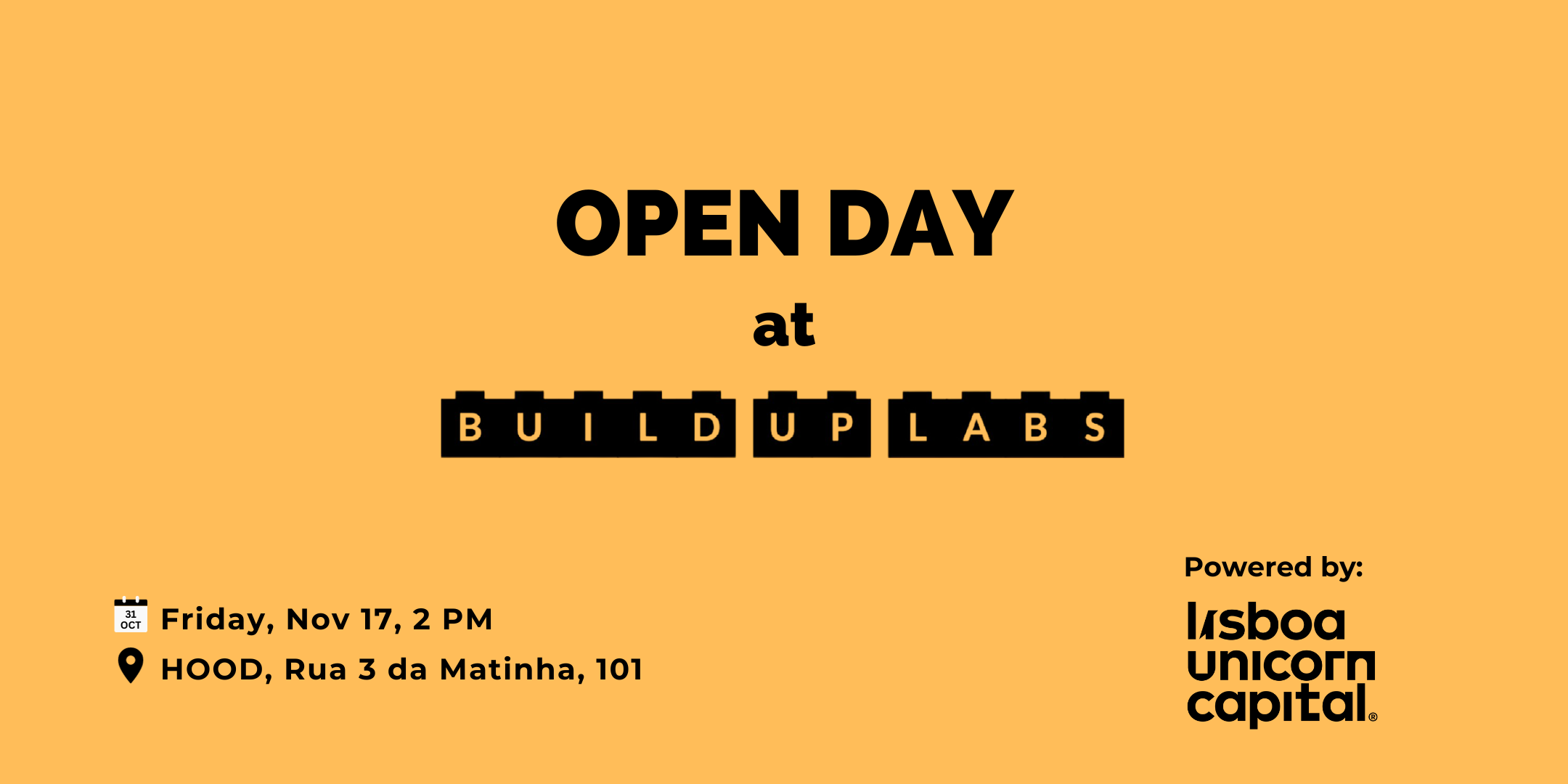 Are you in Lisbon for Web Summit? On Nov 17, Build Up Labs is opening their door for anyone looking learn about our startup initiatives.
Visit us on Friday, November 17, to get to know Build Up Labs and visit our space, the HOOD.
Founded in 2014, Build Up Labs is a startup studio that ideates, builds, and grows several startups in parallel, based on a lean process. We generate and validate digital product ideas by creating new ventures.
In 2020, we launched our startup incubator, supporting startups with mentorship & guidance, networking, and a like-minded community of founders. Today, we support 50+ startups from over 20 different countries.
Visit us between 2 PM – 4 PM for a tour around the space and a chat.
We're happy to tell you about our initiatives and discuss synergies.
See you there!