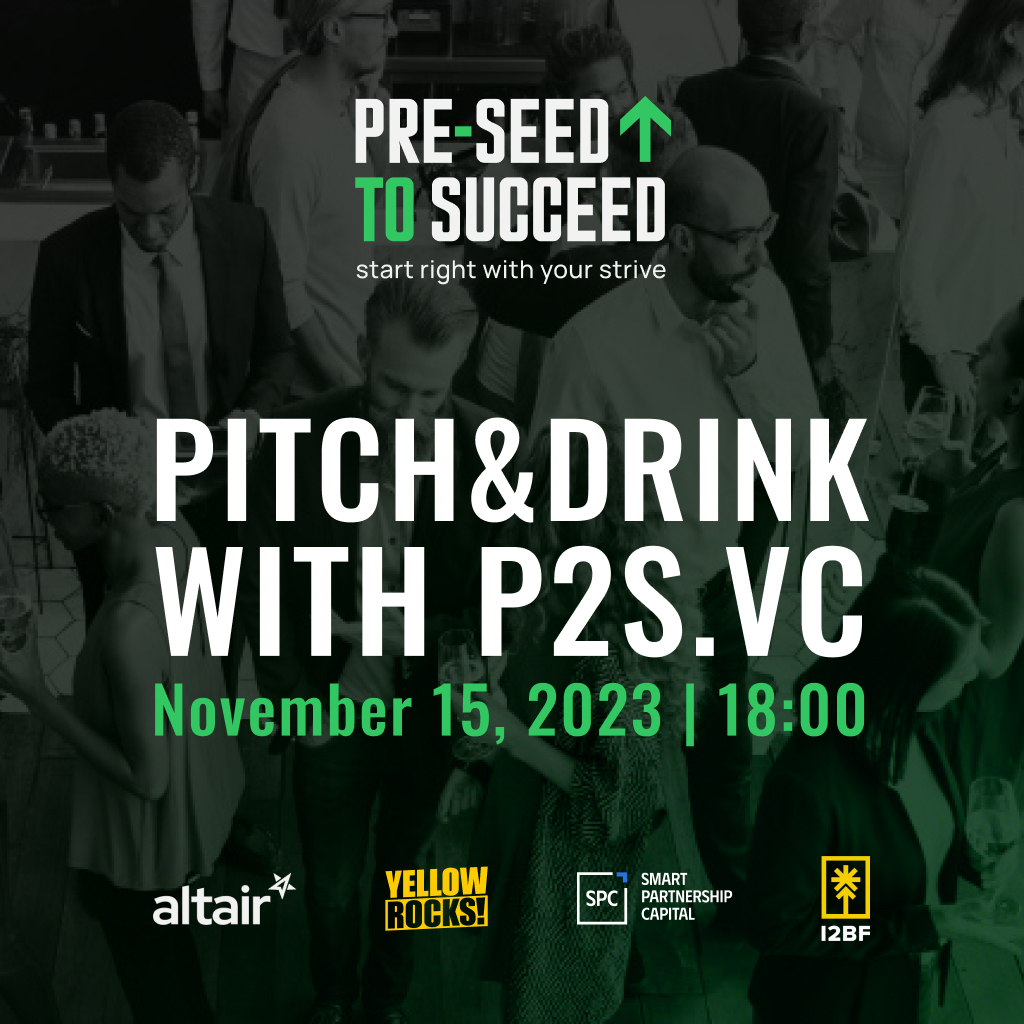 Are you a startup seeking investment opportunities? Join us at Pitch&Drink with P2S.vc in Lisbon on November 15th!
This event will follow a speed-dating format, allowing each startup participant to pitch their project in person for 5-7 minutes to a group of investors, including:
– Igor Ryabenkiy, Managing Partner at AltaIR Capital
– Sergei Bogdanov, Managing Partner at Yellow Rocks!
– Nikolay Kirpichnikov, Managing Partner at Smart Partnership Capital
– Alexander Korchevsky, Managing Partner at I2BF Global Ventures
Don't miss your chance to make valuable connections and elevate your startup.
Register now: lu.ma/q0s9va9e
In addition to the pitching sessions, Pitch&Drink with P2S.vc will feature music, extensive networking opportunities, and engaging discussions on the latest tech and startup developments.
We hope to see you there!