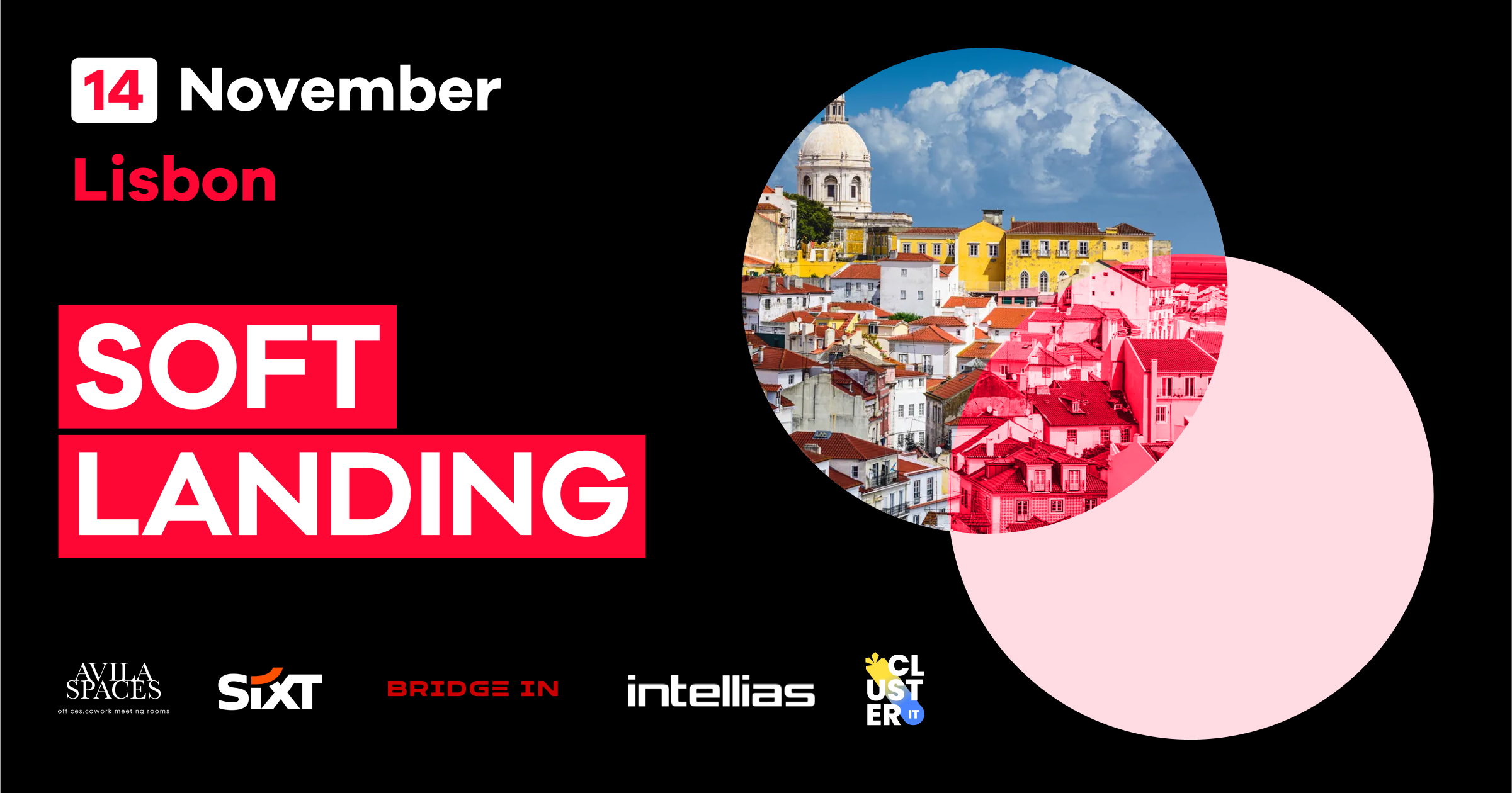 Join us at the Soft Landing – navigating the change in the IT tech industry!
Join us at the Soft Landing – navigating the change in the IT tech industry
Date: 14 November
Time: 19:00
Location: Avila Spaces (Parque Nations)
In the ever-evolving landscape of the IT tech industry, adaptation and transformation have become constant companions.
The concept of a "soft landing" has emerged as a strategy to ensure that these transitions are as seamless and effective as possible.
This topic aims to explore the multifaceted aspects of achieving a soft landing during times of change, bringing together leaders, experts, and enthusiasts in a dynamic discussion.
We are excited to invite you to a thought-provoking discussion on achieving "soft landings" in the dynamic IT tech industry. In this event, we will explore the strategies and insights from industry leaders and experts who have successfully navigated the challenges of change and innovation.
Key Discussion Points:
Defining "soft landing" in IT tech.
Embracing change through transparency.
Adapting culture and skills.
Balancing innovation and technology.
Collaborative ecosystem engagement.
Our Speakers:
Pedro Henriques, BRIDGE IN
Olha Mozzhakova, Intellias
Ingmar Zanger, SIXT
Moderator: Svitlana Yefimova
AGENDA
18:45 – Registrations
19:00 – Event starts
20:30 – Networking
21:00 – Event Finishes
Don't miss this opportunity to be a part of this engaging and informative discussion. Register now to secure your spot!
We look forward to your participation and a lively exchange of ideas.