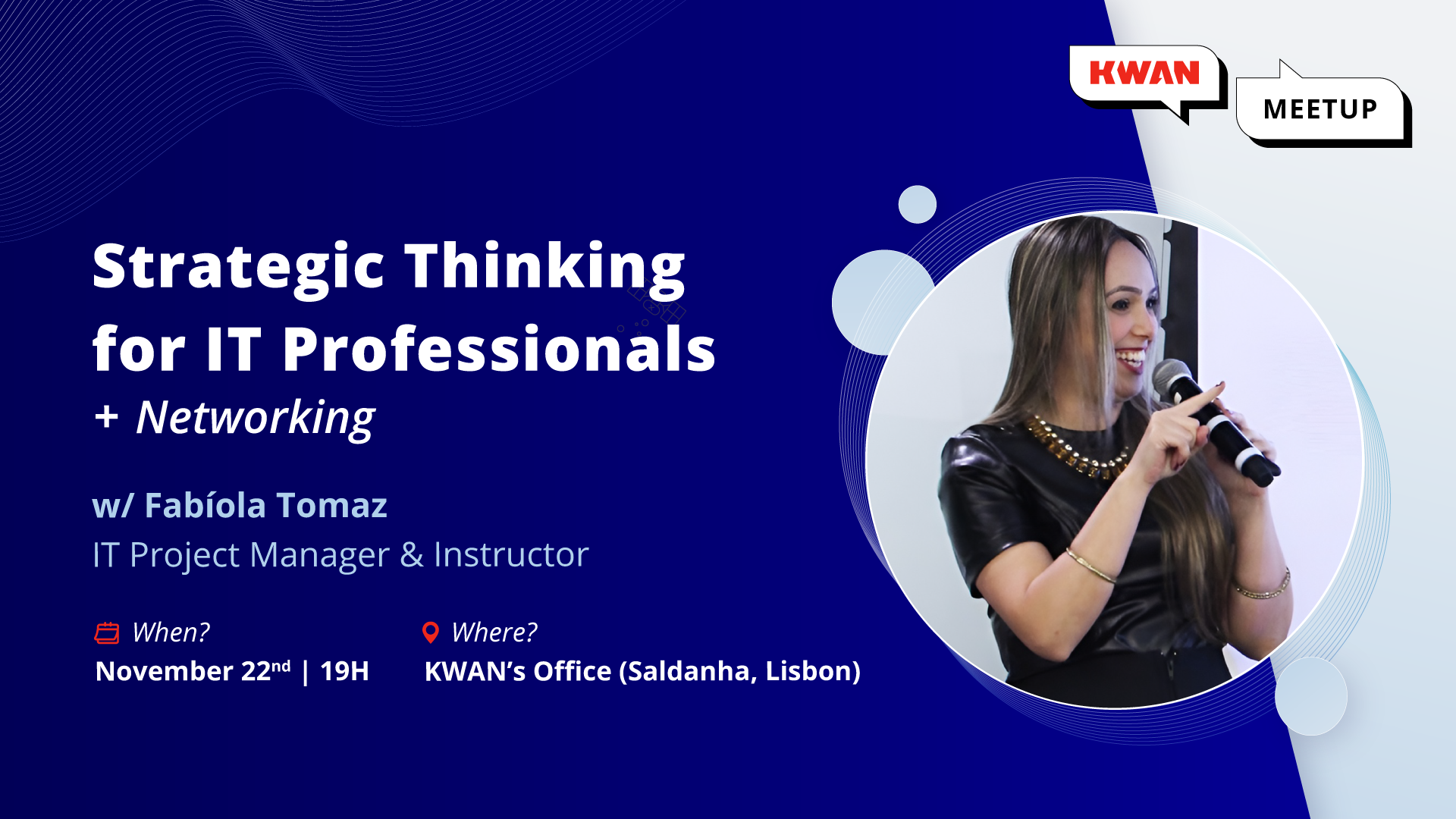 Whether you make small decisions in your daily professional life or simply seek to better understand management processes to achieve greater peace of mind when planning your tasks… this meetup is for you!
What topics will be covered?
• Critical thinking;
• Strategic thinking;
• Prioritization;
• Planning.
Who is this meetup for?
For all IT professionals who want to learn how to better manage their daily lives and make decisions that can impact the work of their colleagues in a more strategic way.
About the speaker, Fabíola Tomaz:
Graduated in Industrial Engineering in Brazil, with more than 15 years in Project Management with LatAm, EMEA, and ASEAN, Fabíola lives in her fourth country and is part of the KWAN team, based at SIBS.
In 2016, she turned her career around and began working in the field of education, becoming a professor of engineering master's courses and management courses, such as MBAs, in which she led the various areas of management and strategic thinking. She was responsible for several presentations at national and international conferences and has guided more than 800 students in the area of ​​management.
In addition to having training in contemporary courses at several colleges, we also have short-term training at Alura and Udemy.
Only 30 spots available, sign up now!