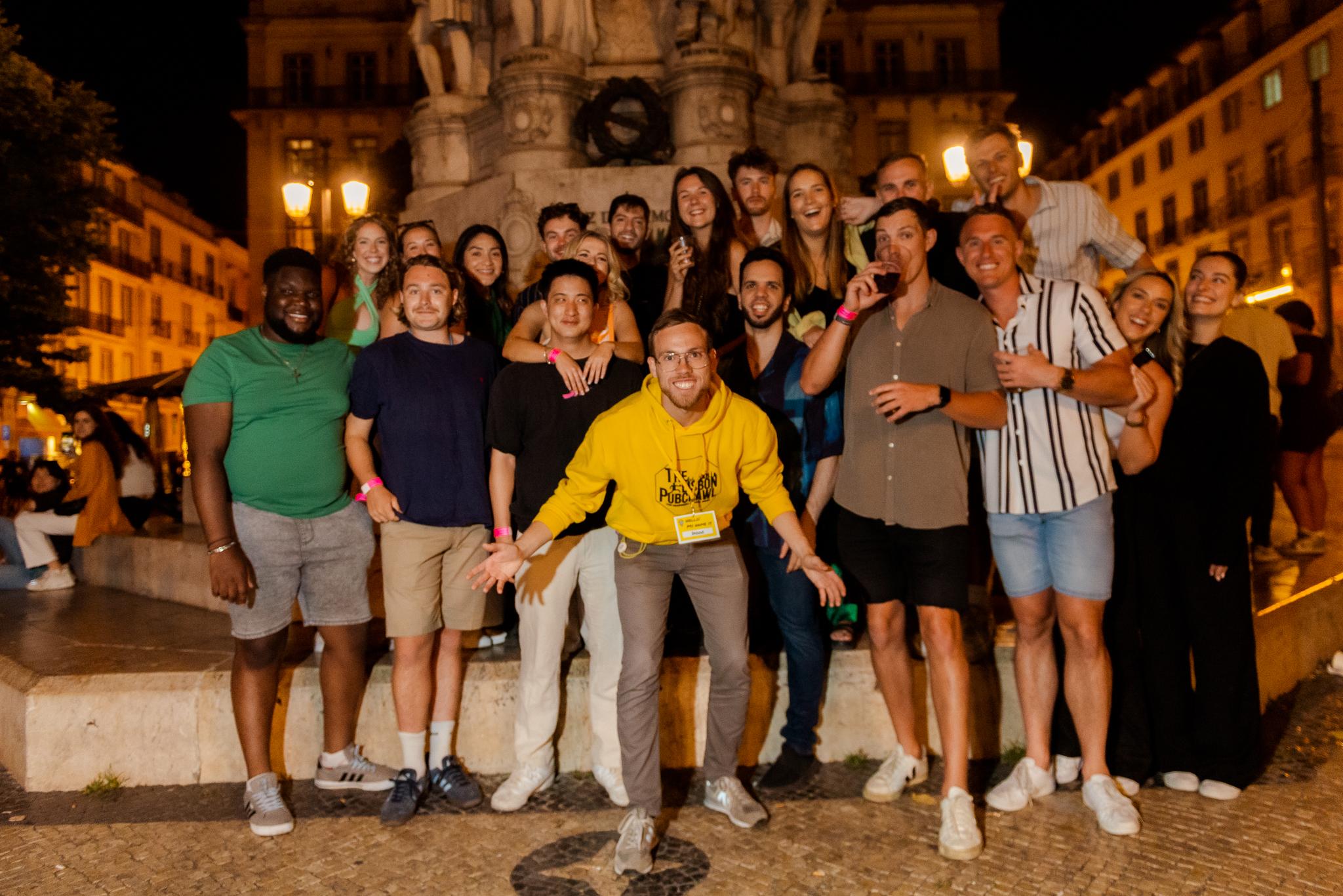 Join the best pub crawl experience in Lisbon
Discover Lisbon's vibrant nightlife and experience a traditional night out with people from all around the world and join us for a madness party! Journey into mythical Lisbon to meet locals and fellow travelers alike while you visit three local bars, starting out in a neighborhood filled with more than 200 of them. Your guide is a professional party planner and local so you can definitely trust them to show you a good time.
You will enjoy a welcome shot at the first and 3rd bar, one-hour open bar of beer and sangria in the second bar, then finish your crawl as a VIP guest in a venue prepared for all the groups to converge and have a party together.
On the day of the event, look for our team (yellow umbrellas/hoodies) in the middle of the Camões square at 10pm. If you can`t find us, please call +351932060800. If you are not able to participate in our event, please let us know at least 24 hours before, otherwise we won't be able to make refunds.
We always advise our guests to pay attention to the dress code for the night of the event. It should be casual chic, so no sporty or baggy clothes are allowed. Elegant sports shoes are allowed.