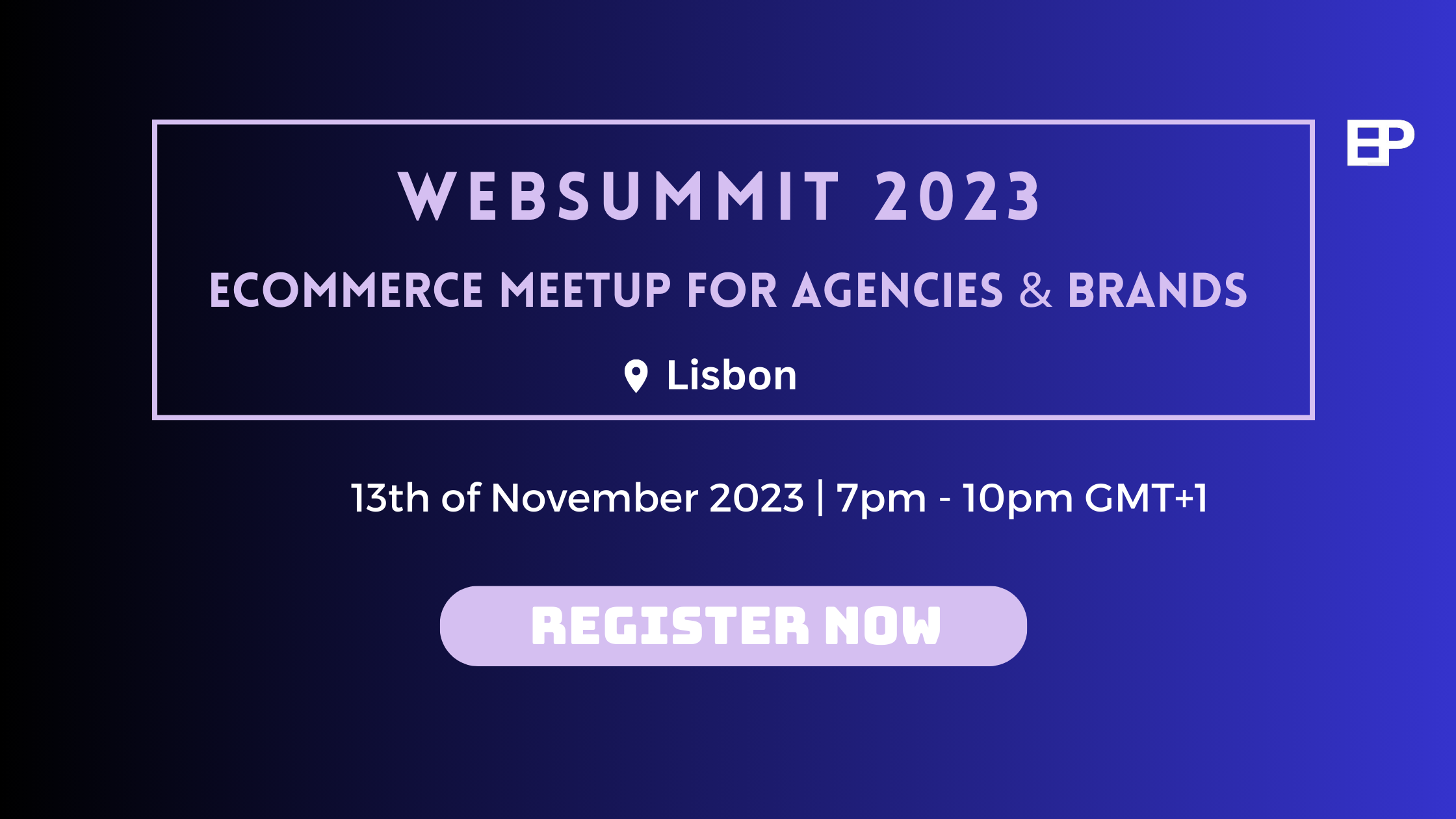 Web Summit 2023 | Ecommerce Meetup for Agencies & Brands
Kick off day 1 of Web Summit by joining other attendees at this year's only exclusive event for ecommerce agencies and brands.
If you're running or working for an ecommerce brand or agency this is the event for you! We've curated an exclusive experience for a group of 50 people, with an outstanding menu and drinks selection, and to get the networking juices flowing we'll kick off with the business version of speed dating so everyone can get to know each other.
Due to the fact that spaces are limited, tickets are on an invite or approval basis only and are exclusively held for ecommerce agencies and brands. All unqualified applications will immediately be declined and unsuccessful applications will receive an email to advise the application was not approved.
Leading authority in systematizing and scaling ecommerce agencies. Dedicated to maximizing agency efficiency and enabling agency owners to get out of the day-to-day of running their agency so they take their agency to the next level.
As former COO of a leading Shopify Plus agency, I've worked with 60+ ecommerce agencies across the globe. From building scalable retainer models to coaching high-performing leadership teams, I simplify the next steps in scaling ecommerce agencies.