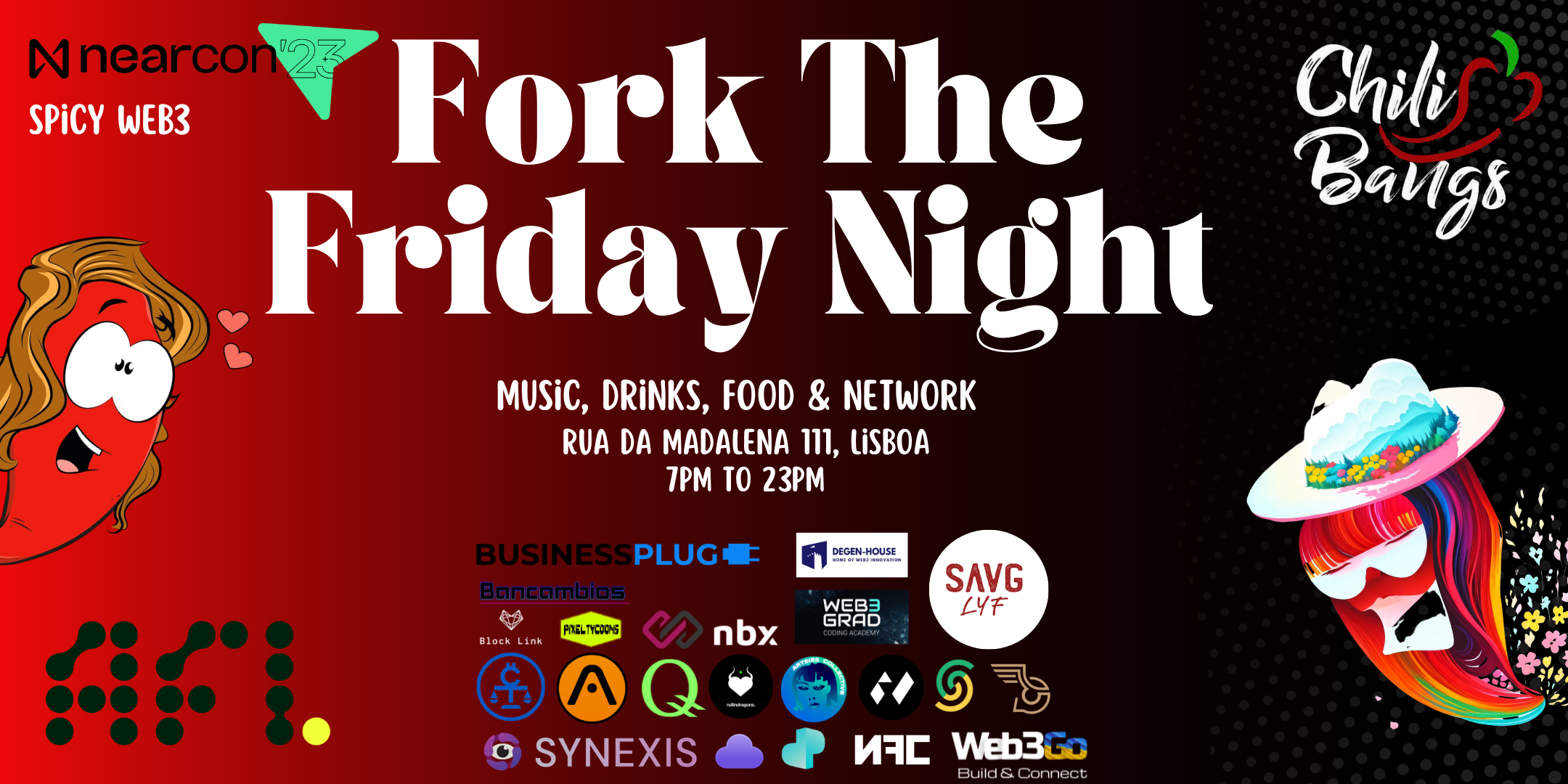 Get ready to indulge in a night full of delicious food, great company, and endless fun at "Fork The Friday Night"
🌶 AFI+Network & ChiliBangs is hosting a special Coworking Day today, exclusively for our valued ChiliBangs members! Join us from 9:30 AM to 7:00 PM for a productive and collaborative work session, completely FREE of charge.
💼 Whether you're looking for a change of scenery or the chance to connect with fellow members, this is the perfect opportunity. Bring your projects, ideas, and enthusiasm, and let's make this Coworking Day a productive and inspiring experience.
But that's not all! 🎉
🕺 Starting from 6:00 PM and going on until 1 AM, we have something exciting in store for you – it's ChiliBangs' brand-new Friday Event, "Fork The Friday"! 🍴
Additionally, we have a special event today.
🟡18:30 for a welcome drink,
⚫️19:00 followed by a presentation by our special guest, Steven Dossou (TEDx Speaker, Author, Sail Force Catalyst Founder, Leadership University Co-founder. Featured on CBS, NBC, FOX)
🟡21:00, we'll start the party with music, drinks, free food, Airdrop, NFT Giveaways, and celebrate with the OGs from the Lisbon Web3 Community.
So, if you're in Lisbon or planning to be, make sure to explore the AFI+Network. https://t.me/afinetwork
We look forward to hosting you and providing the ideal space for your needs.
Don't forget to check out ChiliBangs too! https://t.me/chilicommunity
🥂 Join us for a delightful evening of great food, fantastic company, and a relaxing atmosphere as we unwind and celebrate the end of the workweek together. We've got some tasty treats lined up, so don't miss out on this opportunity to savor the flavors of Friday with your ChiliBangs community.
For more details and to explore our exclusive Chili Caliente collection, visit: https://opensea.io/collection/chili-caliente-1
See you there! 🌶 #AFINETWORKCoworking #ForkTheFriday #ChiliBangsCommunity