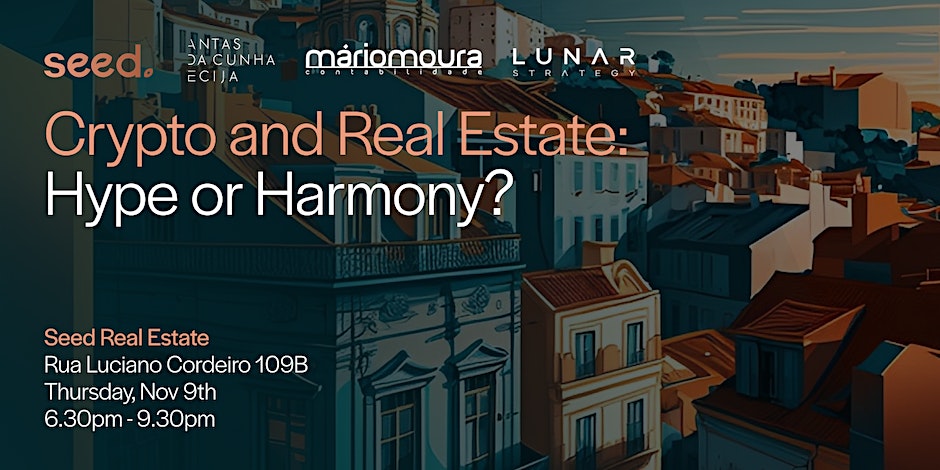 Join us on November 9th for a captivating discussion on whether Crypto and Real Estate are a match made in heaven or just hyped-up nonsense!
This in-person event will take place on Thursday, November 9, 2023 at 6:30 PM.
Located at Rua Luciano Cordeiro 109B, this event promises to be a thought-provoking discussion on the potential synergies and challenges that arise when these two worlds collide.
Discover how blockchain technology and digital currencies are reshaping the real estate industry. Learn from industry experts and enthusiasts who will share their insights, experiences, and predictions. We can help you find your dream home or investment property, guiding you through the process with our team of subject matter experts.
Whether you're a crypto enthusiast, a real estate professional, or simply curious about the future of these fields, this event is a must-attend. Expand your knowledge, network with like-minded individuals, and engage in lively discussions.
Delectable cocktails will be for sale from Oyster & Margarita and finger food will be provided from WeCheffes.