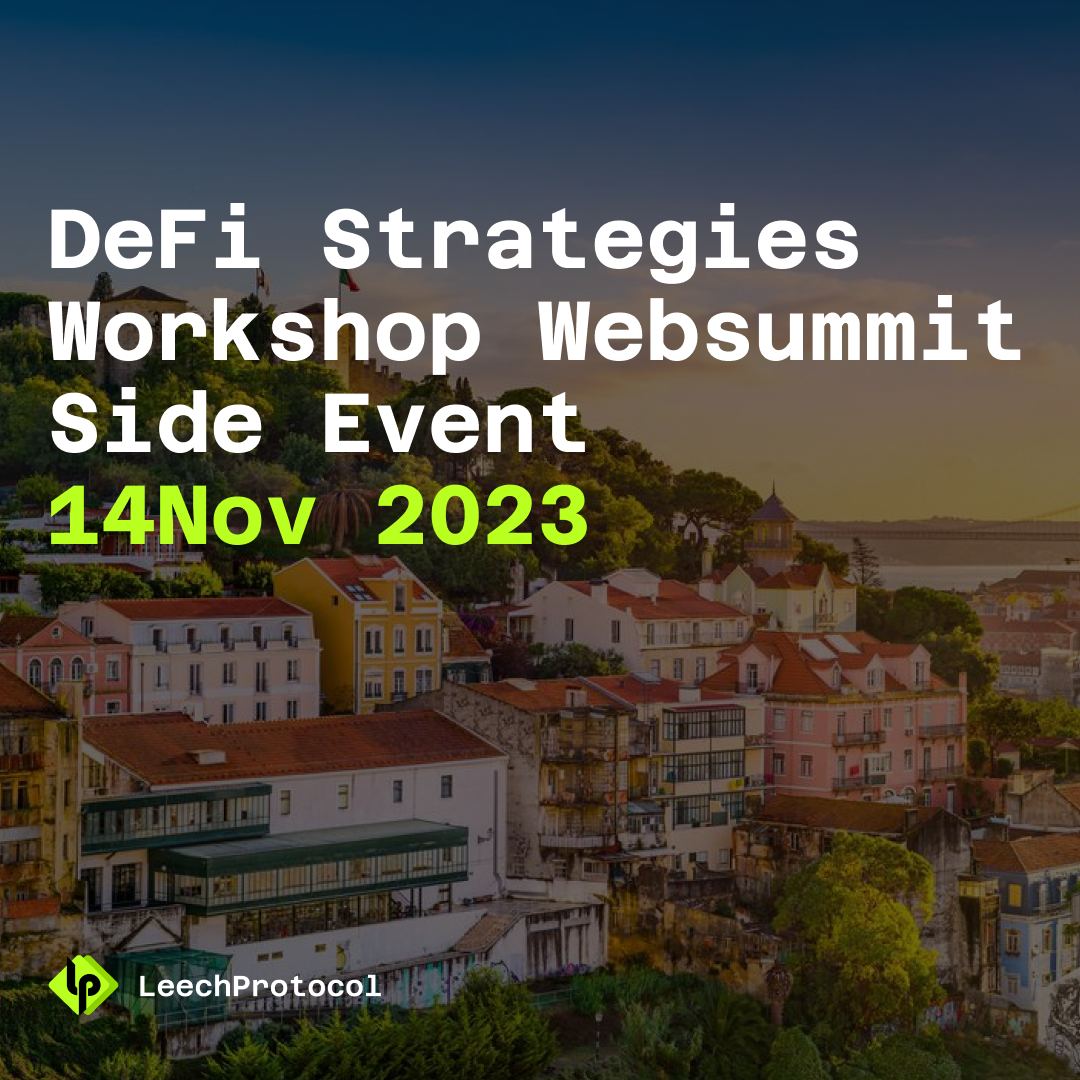 Register here:DeFi Strategies: Yield Farming and Options Workshop Tickets, Tue, Nov 14, 2023 at 7:00 PM | Eventbrite
We will discuss real Farming strategies and the latest updates in DeFi Yields also, we will talk about Options trading with basic and complex strategies. We have two experienced speakers actively involved in crypto since 2016, and you'll have the opportunity to ask them the most challenging and intricate questions.
Vlad Degen – Defi Evangelist since 2019
Oleksandr Yaniuk – Asset manager, in crypto since 2015
But be cautious. If you're unfamiliar with the concept of "Impermanent Loss" or don't understand the differences between Uniswap V2 and V3, this event may not suit you. You'll find it dull and won't derive any enjoyment from it. Trust me, the free beer isn't worth the wasted time.
During the workshop, we'll cover the following topics:
Yield Farming Part
– How has Farming matured since the DeFi summer (bribes, real yields, LSD strategies…)?
– Where do the yields come from during the crypto winter?
– Which Farming Strategies are effective now?
– How to prepare your portfolio for the next cycle?
Options Trading Part
– What options are and why interest in these derivatives has grown.
– How to use options to hedge a portfolio, and also the advantages and disadvantages of options trading versus traditional spot trading or futures trading.
– How to make a million dollars on a Bitcoin Halving.
Event Schedule:
Start: 19:00 – 21:00
Public speeches
Q&A and panel discussion
Contests and prizes
Networking with beer (all the time)
We have prepared gifts for those who can answer questions about the DeFi mechanics. If you can explain how Cash Settlement works or what Ticks in Uni V3 means, you'll receive a complimentary cocktail