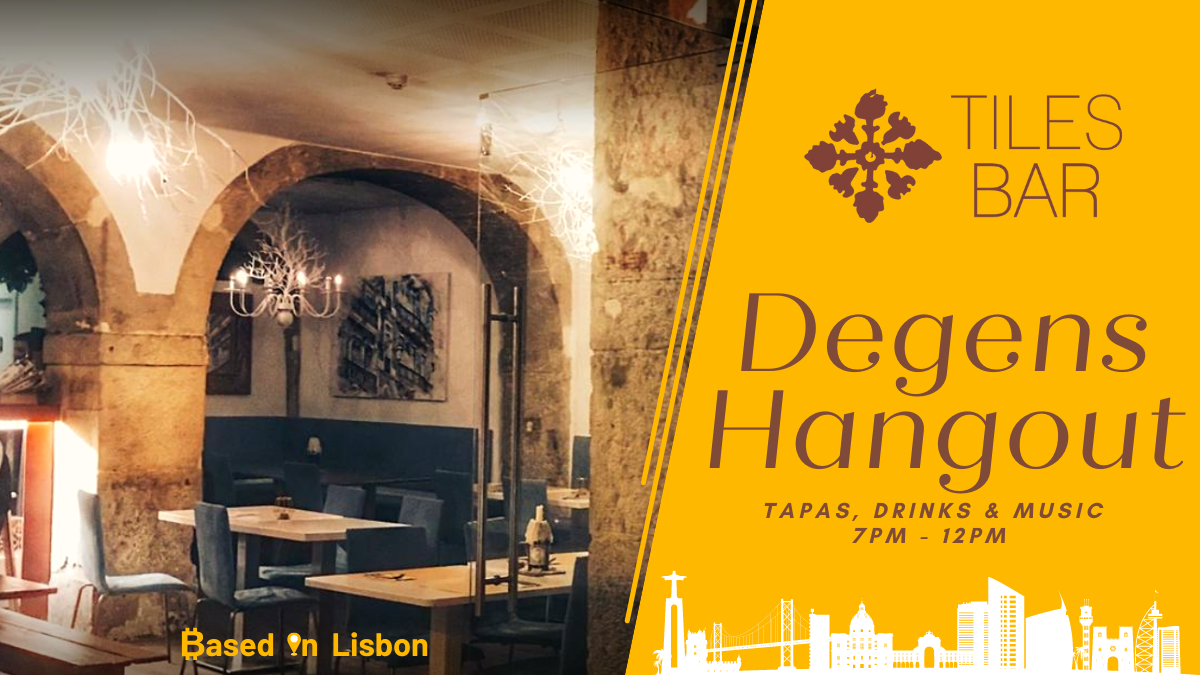 Welcome, you're now ₿ased in Lisbon!
Hello Degens! 👋
Imagine a scenario where you just arrived in Lisbon from the nomad capitals of the world (Thailand, Indonesia, Germany, USA, Australia, etc..) and want to connect with like minded-people. 💡
Welcome, you're now ₿ased in Lisbon! 🇵🇹
Here you can network and have a nice Wednesday night with people from all over the world. 🌍
Eat some tapas, drink a few cervejas and dance to some music! (You can take control of the speaker and play your favourite tunes, don't tell anyone I said this ) 🕺💃
This event focus on people from the Blockchain/Web3/Digital Nomads world! Join the Community: Twitter | Telegram | LinkedIn
If you'd like to sponsor a fun night, share your idea at event[email protected] 📬 and together we can organize a cool event.
📍 Join us every Wednesday from 7 to 12 p.m. at Tiles Bar (Rua de S. Paulo 33, 1200-019 Lisboa)