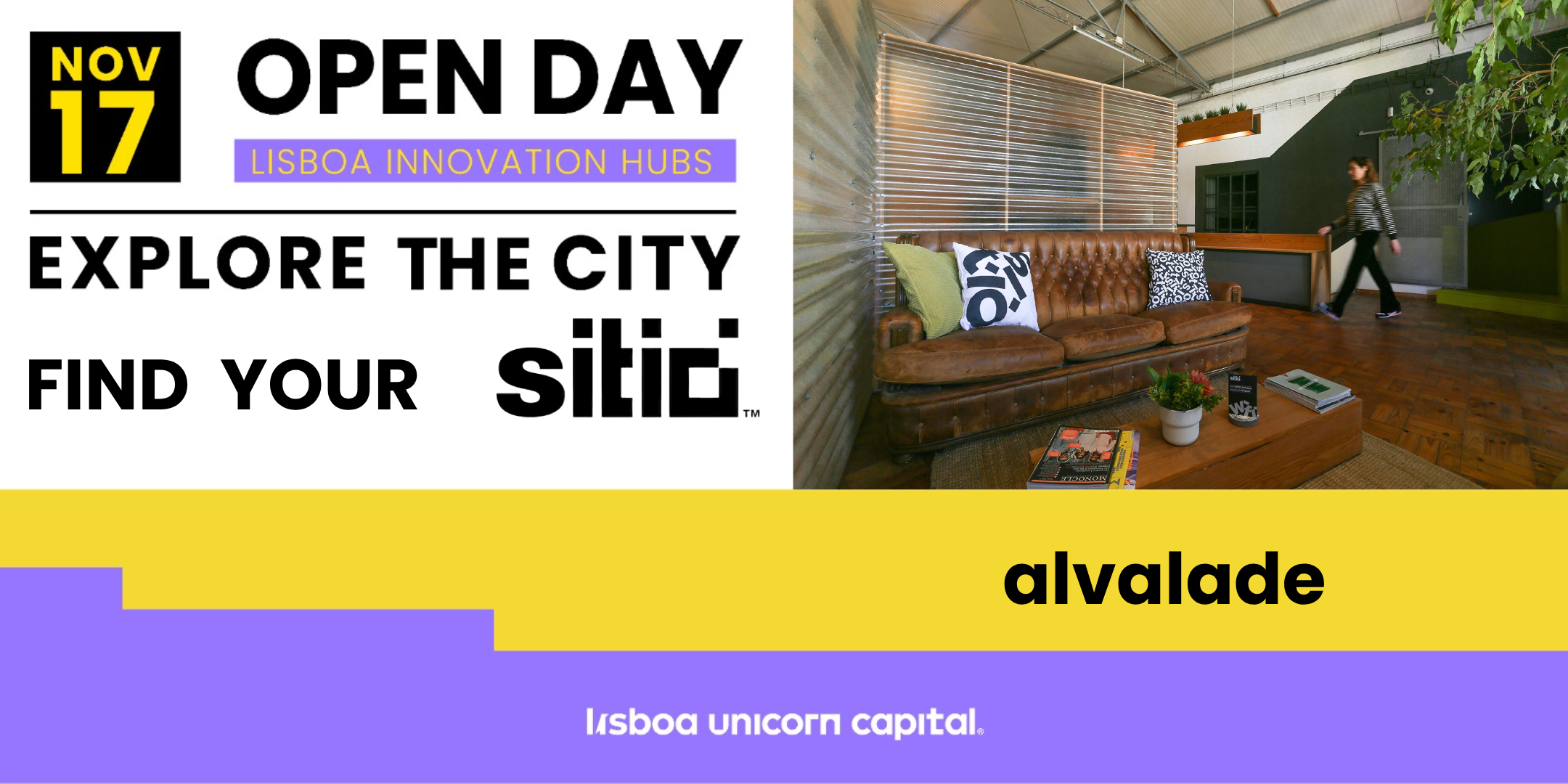 Join us in SITIO Alvalade for Open Day – Lisboa Innovation Hubs. Discover this hot spot right in the heart of Lisbon's web3 district
With another edition of Web Summit taking place in Lisbon, Lisbon Unicorn Capital will host a series of side events to showcase the best of what the city has to offer.
Following last year's tradition, and as many conference participants have asked to get to know the innovation hubs better, SITIO is opening its doors to the Open Day – Lisbon Innovation Spots, on November 17th.
This is a unique opportunity to discover our recently renovated office at Alvalade. Visit some of Lisbon's most innovative startups, incubators and accelerators, and network with like-minded entrepreneurs and tech professionals.
Spots are limited – register now to secure your place at Lisbon Innovation Spots 2023!
Find your SITIO at sitio.pt