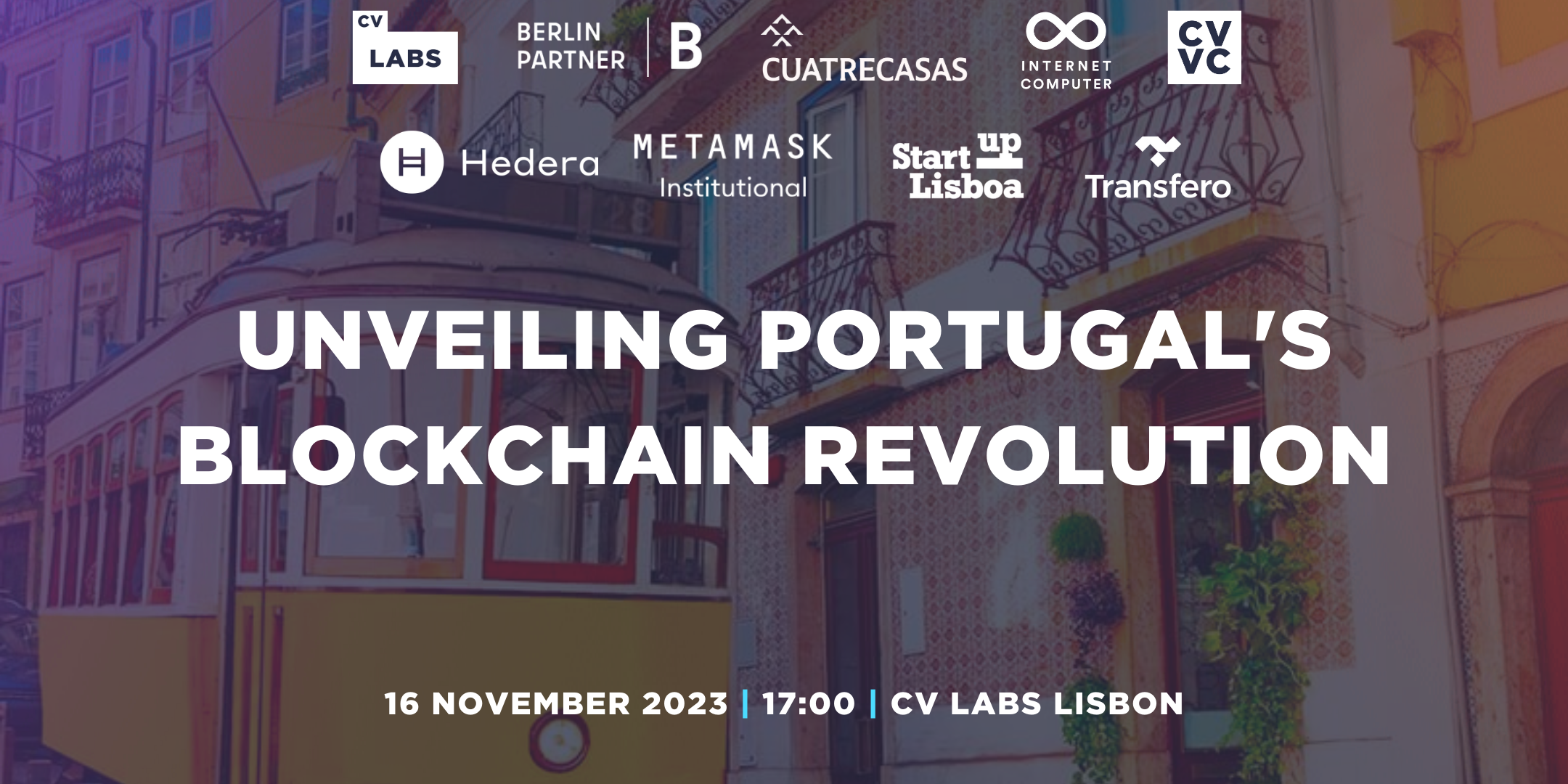 Experience an evening of discovery as we delve into Portugal's thriving blockchain ecosystem. This annual report, a collaborative effort between CV VC AG and our local and global partners, is paving the way for innovation in Portugal.
Why Attend?
​Explore the forefront of blockchain and Web 3.0 technology.
​Witness the impact of these innovations on millions of lives.
​Connect with the key players and trailblazing organizations shaping a transparent digital landscape.
​Don't miss out on your chance to be part of Portugal's blockchain revolution! MORE INFO HERE.