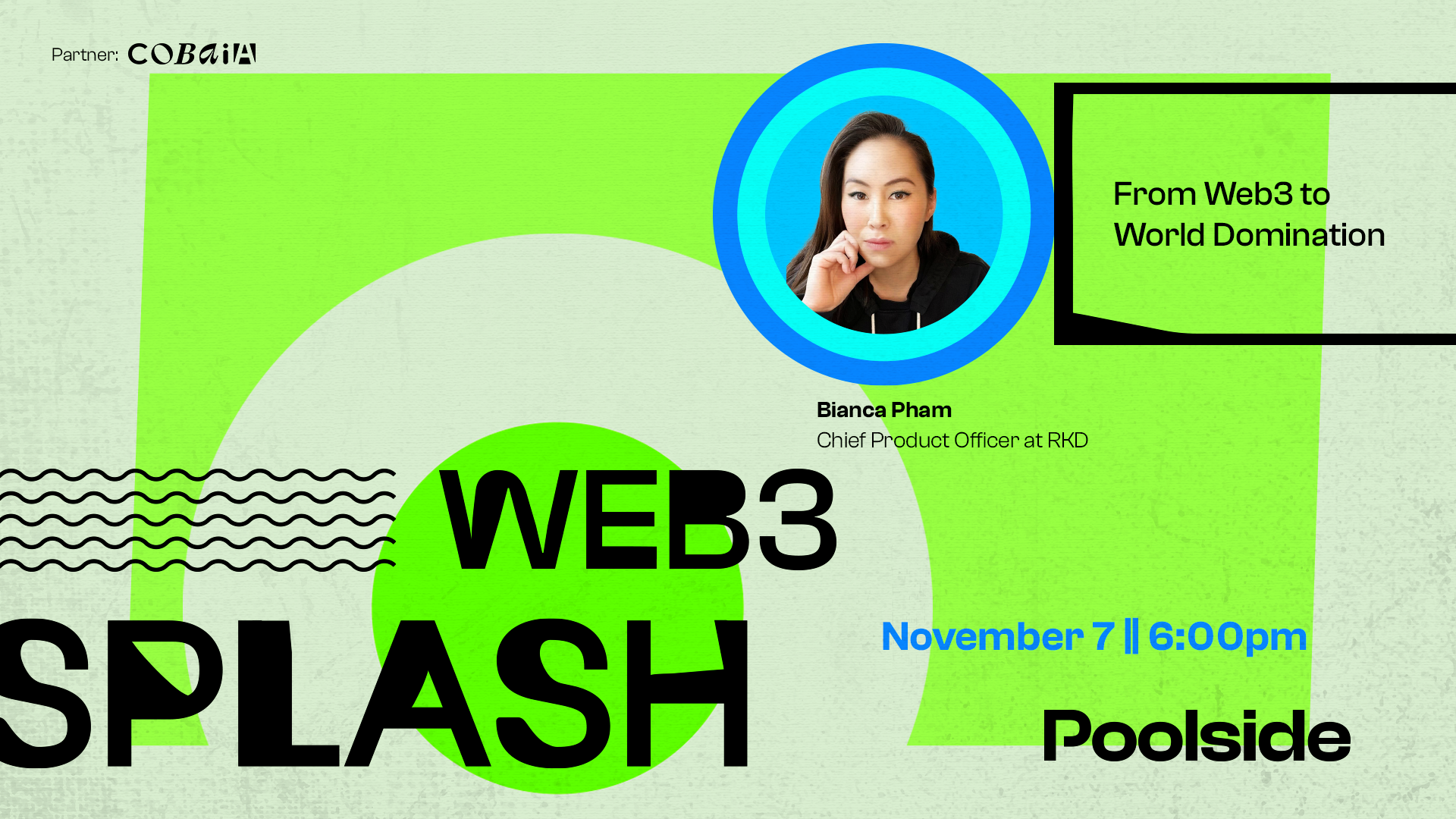 Time for Round 3 of Web3 Splash at Poolside Lisbon, with Bianca Pham, Chief Product Officer at RKD (arcade!), as guest speaker to talk about Web3's far-reaching impact.
​With an extensive background in product and program management, as well as a deep expertise in emerging technologies, including blockchain, big data, payments, AI, and NFTs, Bianca has made her mark across numerous industries. From music and sports to entertainment, consumer tech, banking, and beyond, Bianca has played an integral part in developing products for Nike, Moonpay, Apple, JPMorgan and more.
In this week's discussion, "From Web3 to World Domination", Bianca will be diving headfirst into all things Web3, its potential applications and transformative impact it can have on both the global economy and everything we do online.
​​Event Details:
​​​🗓️ Date: Tuesday, November 7
⏰ Time:
6:00 pm – 6:45 pm: Welcome & Networking
​6:45 pm – 7:30 pm: Speaker Session & Q&A
7:30 pm – 9:00 pm: Networking & Happy Hour
​📍 Location: Poolside Lisbon