351 Portuguese Startup Association Signs Partnership with Sebrae During Portugal Tech Week
351 Portuguese Startup Association Signs Partnership with Sebrae During Portugal Tech Week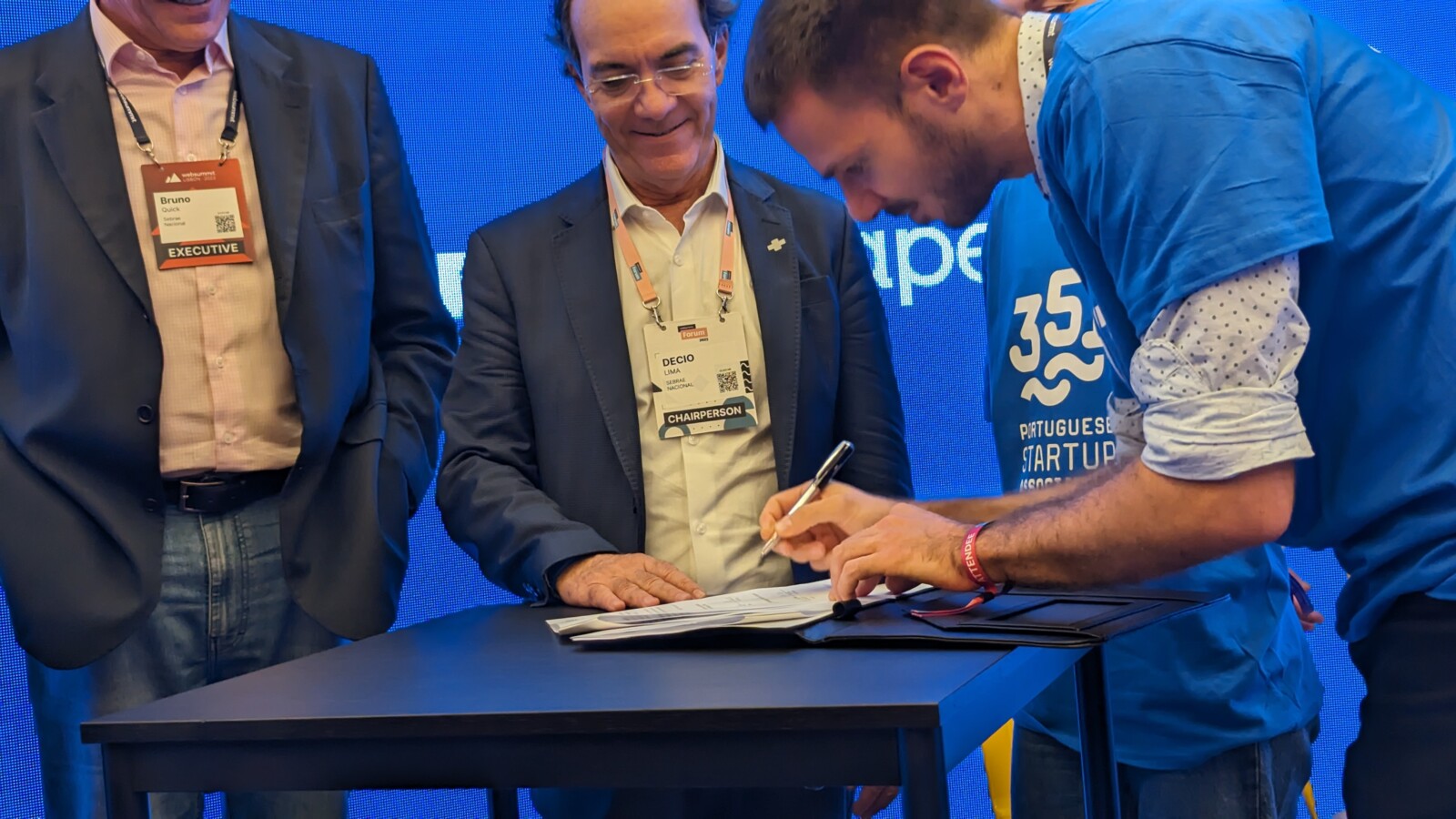 The 351 Portuguese Startup Association, a leading organization supporting entrepreneurship in Portugal, has signed a partnership with Sebrae, the Brazilian Service for the Support of Micro and Small Enterprises, during the Portugal Tech Week.
This significant collaboration aims to support Brazilian startups aiming to internationalize, while Sebrae will assist Portuguese startups looking to expand into the Brazilian market.
Key Features of the Partnership:
Mutual Support: The partnership will provide direct assistance to entrepreneurs from both countries.
Joint Actions: Plans include joint promotional events, training, and startup support, as well as facilitating exchanges between entrepreneurs from Brazil and Portugal.
Networking and Training: The agreement includes hosting joint promotional and networking events, offering training programs for startups, and facilitating entrepreneur exchanges.
Market Expansion: This agreement is seen as an opportunity for Portuguese startups to tap into the vast potential of the Brazilian market, as stated by Fernando Jardim, president of 351.
Benefits for Portuguese Startups:
Market Access: The agreement is expected to ease the entry of Portuguese startups into the Brazilian market, contributing to their growth.
Financial and Partnership Opportunities: It could help Portuguese startups secure funding and find partners in Brazil.
Significance for Portugal-Brazil Startup Ecosystem:
This agreement marks a crucial step in promoting cooperation between Portugal and Brazil in the startup sector, aiming to develop a stronger and more dynamic startup ecosystem across both countries.
Portugal Tech Week Highlights:
Technological Convergence: The event brings together Portugal's tech community to foster growth and innovation in the sector.
Varied Initiatives: With a range of initiatives and events, Portugal Tech Week is a unique opportunity for entrepreneurs, investors, tech professionals, and enthusiasts to connect, learn, and collaborate.
Nationwide Reach: The event is hosted in multiple cities across Portugal, including Lisbon, Porto, Faro, Braga, Guimarães, Fundão, Aveiro, Funchal, Leiria, Coimbra, Lagos, and online.
About 351 Portuguese Startup Association:
351 Portuguese Startup Association stands as a cornerstone in supporting national entrepreneurship, boasting the country's largest and most active startup founder community with over 1600 members. It manages more than 15 national initiatives, operated by over 60 volunteers.