Startups will get connected with several VCs and get feedback for their businesses pitches during Portugal Tech Week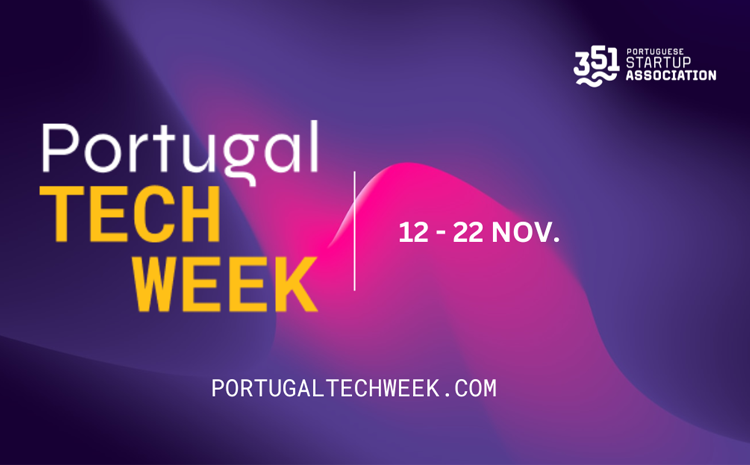 STARTUPS WILL GET CONNECTED WITH SEVERAL VCS AND GET FEEDBACK FOR THEIR BUSINESSES PITCHES DURING PORTUGAL TECH WEEK
Lisbon  – Portugal Tech Week, the largest decentralized innovation festival in Portugal, that will account with +200 events on its schedule is thrilled to announce one of its first main events: The PTW VC Slam, an initiative created to connect worldwide startups with the top tier VC funds during the Portugal Tech Week, taking place from 12 to 22 November 2023.
The PTW VC Slam will offer startups a unique opportunity to get feedback from the VC funds worldwide about their pitches and businesses.  On top of it, if the investors believe that the startup has a strong potential to grow, they will also get a chance to schedule a 1o1 meeting with them, increasing the likelihood to be invested.
Startups from all over the world are invited to apply and present their business ideas on the PTW platform. The Portugal Tech Week team will then provide the VC funds their pitch decks, get their feedback and send to the startups.
Semapa Next is some of the VC funds that will receive their pitches and provide feedback, offering the opportunity for startups to improve their businesses based on the feedback and get close to an investment. If the investors like that business, they can also arrange a meeting with the startup team. Portugal Tech Week recognizes the significance of creating an accessible and dynamic platform for startups to access vital funding and for investors to discover promising innovators.

Event Details:
Date: registration open until  22 november
Online Platform: applicants must apply on the PTW website portugaltechweek.com
Application Process: Startups interested in pitching can apply through the Portugal Tech Week website, offering key information about their business, their value proposition, market opportunity, team, and financials, in a concise and engaging manner.  The Portugal Tech Week team will review applications and send them to Investors.
Portugal Tech Week invites startups, investors, and tech enthusiasts from across the globe to take part in this innovative online event. Let's connect, inspire, and redefine the way tech startups and investors come together in the digital age!
For further details about the Virtual VC Slam and Portugal Tech Week, please visit [https://portugaltechweek.com
About Portugal Tech Week:
Portugal Tech Week is the largest decentralized innovation festival in Portugal that gathers professionals, entrepreneurs, and innovators in the technology field. It showcases Portugal's vibrant tech ecosystem through conferences, workshops, and exhibitions.
Portugal Tech Week is returning for its second edition in 2023, taking place from the 12th to the 22nd of November, with the support of 24 ecosystem partners representing 12 cities and features over 200 events across Portugal.